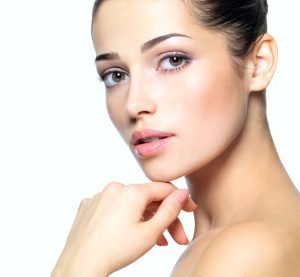 While advancements in medical, cosmetic and surgical dermatology have led to the emergence of more effective techniques and technologies, the final results are still impacted the most by the skill and expertise of the treatment provider. Therefore, patients should choose the provider after careful deliberation in order to achieve their skin care goals.
Dr. Tri H. Nguyen and Dr. George G. Hughes III are board certified dermatologists providing cutting edge solutions for a wide range of skin related issues. Patients in Houston, Katy, Spring, The Woodlands, Texas, and surrounding communities have an opportunity to receive safe, judicious, and effective procedures from Dr. Nguyen and Dr. Hughes.
Credentials of Dr. Nguyen
Dr. Nguyen is a caring and dedicated skin care expert with excellence in various dermatology procedures as well as skin cancer treatments. With fellowship training in Mohs surgery, Dr. Nguyen performs Mohs surgery and reconstructive surgery for patients suffering from skin cancer. He also focuses on advanced vein treatments, and was a Fellow of the American College of Phlebology (FACPh), which is awarded to only 60 physicians in the United States (as of 2016).
Dr. Nguyen has served as facult at the Mayo Clinic and at MD Anderson Cancer Center where he was a Professor of Dermatology and Head and Neck Surgery. At MD Anderson, he created and directed the first successful Mohs Surgery program that is still there today.  
Academic Excellence
Dr. Nguyen completed a research fellowship in dermatology at Emory University, followed by an internship in Internal Medicine at the University of California, Los Angeles Medical Center. He was a resident in dermatology at Harvard medical School from 1994 to 1997, and acquired surgical fellowship in Mohs surgery at Mayo Clinic Foundation.
From 1998 to 2003, Dr. Nguyen served as Assistant Professor at Mayo Clinic Foundation and from 2003 to 2009, he was a Professor and Director of Mohs Surgery program at MD Anderson Cancer Center. In addition to his private practice, Dr. Nguyen is also an educator and speaker, having delivered over 200 lectures in the US and abroad.
Credentials of Dr. Hughes
Dr. Hughes earned his board certification from the American Board of Dermatology in 1977. He is a member of the Texas Medical Association, Harris County Medical Society, Houston Dermatological Society, and the American Academy of Dermatology. He served as vice president and president of the Houston Dermatological Society in 1995 and 1996. He has also served as an Assistant Professor of Dermatology at Baylor College of Medicine since 1977.
Customized Procedures
Board certified dermatologists Dr. Nguyen and Dr. Hughes believe that best outcomes in skin care procedures can be achieved when the dermatologist tailors the procedure according to the unique anatomical and aesthetic needs of the patient.
They do not adopt a cookie cutter or one size fits all approach to dermatology, and will create an individualized medical, surgical or cosmetic dermatology plan for the patient. Patients in Houston, Katy, Spring, The Woodlands, Texas, and nearby areas have an opportunity to receive a wide range of skin care procedures from Dr. Nguyen and Dr. Hughes.
For more information on procedures and treatments offered at Texas Surgical Dermatology PA please call 832.663.6566 or click here to contact our dermatologists. Helping patients in Houston, The Woodlands, Springs, Katy and other surrounding areas of Texas.