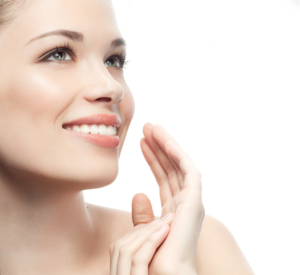 Skin is the largest external organ of the body, and contributes significantly an individual's aesthetic appearance. Skin imperfections, aging signs and skin health issues can occur due to a variety of factors. Patients should ideally seek treatments from medical professionals with established credentials in the field of medical, cosmetic, and surgical dermatology.
A dedicated skin care expert will accurately diagnose the problem, evaluate the causes, and offer appropriate skin care treatment options. Dr. Tri H. Nguyen and Dr. George S. Hughes are board certified dermatologists providing state of the art skin care procedures to patients in Houston, Katy, Spring, The Woodlands, Texas, and surrounding communities.
Personalized Care and Attention
Complex skin concerns can take time to resolve and the entire treatment process is a personal journey for a patient. When receiving dermatology treatment from Dr. Nguyen and Dr. Hughes, the patients are assured of personalized care and attention at every stage, right from the initial consultation to the recovery process and beyond.
They will encourage the patients to ask questions and clarify all their doubts and concerns in accurate details. They will be accessible to patients during their every visit to their office. The trained and friendly staff at the office will ensure that personal attention is given to every patient and close engagement is maintained until the procedure is over and the patient is completely satisfied with the results.
Combining Art and Science
Dr. Nguyen and Dr. Hughes work on the principle that every skin care procedure is as much as about preserving and promoting the health and well-being of the patient as it is about enhancing their aesthetic appearance. They will apply the principles of both science and art to ensure that the results are safe and predictable, and at the same time aesthetically appealing.
The goal of Dr. Nguyen and Dr. Hughes in every procedure is to meet or exceed the patient's expectations and achieve total patient satisfaction and patient delight. They are mostly able to meet this goal by caring for both the medical and artistic aspects of a procedure. Therefore, the final results in most cases are not only aesthetically appealing but also sustainable, natural looking and tailored to meet the patient's specific requirements.
Impeccable Credentials
Both Dr. Nguyen and Dr. Hughes are board certified dermatologists with each having decades of training and experience in the field of cosmetic, medical and surgical dermatology. Due to their extensive experience they are in a position to address simple to complex skin issues with equal ease and produce safe and deeply satisfying outcomes.
In the rare event of an unexpected health situation during or after the procedure, they are best equipped to deal with it to promptly restore the patient's health and aesthetic well-being. Due to their contributions to the field of dermatology over the years, both Dr. Nguyen and Dr. Hughes have earned numerous accolades.
They are members of prominent professional societies and organizations in the field of dermatology, and are invited as speakers to conferences. This allows them to stay updated with the latest innovations and developments in the field and apply them for the benefit of their patients. They receive patients from Houston, Katy, Spring, The Woodlands, Texas, and nearby areas.
For more information on procedures and treatments offered at Texas Surgical Dermatology PA please call 832.663.6566 or click here to contact our dermatologists. Helping patients in Houston, The Woodlands, Springs, Katy and other surrounding areas of Texas.