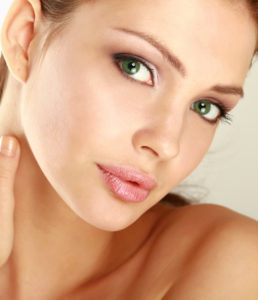 Acne scars are a common problem, which can cause aesthetic concerns to a person because of their visible impact on the facial appearance. Fortunately, solutions in both surgical and non-surgical dermatology are available today to mitigate or eliminate the appearance of acne scars.
Dr. Tri H. Nguyen and Dr. George G. Hughes III are board certified dermatologists providing innovative and advanced treatments for acne scars. Patients in Houston, Katy, Spring, The Woodlands, Texas, and surrounding communities have an opportunity to receive these treatments from Dr. Nguyen and Dr. Hughes.
Treatments in Surgical Dermatology
Scar revision surgery can be performed to improve the appearance of acne scars. This procedure will also restore function and correct the skin changes caused by an injury or a previous surgery. Scar revision surgery may be performed using local or general anesthesia, depending on the extent of surgery involved. In some cases, the scar will be removed completely, and the new wound will be carefully closed.
Dermabrasion technique may be used for some patients to mitigate the appearance of acne scars. Dermabrasion involves removal of the top skin layers to trigger fresh skin growth over the affected area. Dermabrasion can effectively soften the skin surface and reduce irregularities.
Another safe, concrete, and proven surgical dermatology technique for skin repair is skin grafting, which involves removal of a thin layer of skin from a donor site in the body and its placement over the affected area. Skin flap technique may also be performed, which involves moving a full thickness of skin, fat, nerves, muscles and blood vessels from a healthy area to the injured site.
Laser Skin Resurfacing for Acne Scarring
Cosmetic laser skin resurfacing to diminish acne scars and other skin imperfections has emerged as a popular procedure because it is less invasive and produces more targeted results. The procedure involves the use of a precisely controlled laser beam to dissolve the molecular bonds of the damaged skin cells. The procedure is performed gently, layer by layer, until a smoother and more uniform skin appearance is attained.
Procedure
Laser skin resurfacing may be performed at an outpatient surgical facility or in-office, and usually involves only local anesthesia for a minor procedure such as acne scar reduction. The dermatologist will create a customized laser skin resurfacing plan according to the patient's specific needs. Once the anesthesia has been administered, the provider will use a special beam of laser light.
The external skin layers will be carefully vaporized, revealing the smoother, renewed skin underneath. As the old skin layers are peeled off, it will stimulate the generation of new skin cells. Acne scar removal will usually require only a partial laser skin resurfacing, which can take about 30 to 45 minutes. Complications can be limited when a skilled provider applies the laser treatment with a high level of precision.
Laser rejuvenation can also promote fresh collagen production, which will help to fill the scars. Board certified dermatologists Dr. Nguyen and Dr. Hughes receive patients from Houston, Katy, Spring, The Woodlands, Texas, and nearby areas for acne scar treatments.
For more information on procedures and treatments offered at Texas Surgical Dermatology PA please call 832.663.6566 or click here to contact our dermatologists. Helping patients in Houston, The Woodlands, Springs, Katy and other surrounding areas of Texas.