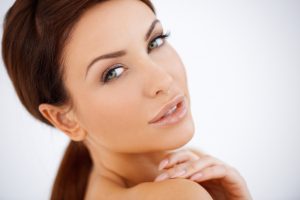 Aging, sun damage, heredity factors, and illness may cause the skin to sag over time, making a person appear older and tired. Many people want to choose non-surgical dermatology treatments to rejuvenate their skin and reduce the appearance of wrinkles and fine lines. These procedures typically involve minimal discomfort and downtime, and produce subtle, natural looking results.
Dr. Tri H. Nguyen is a board certified dermatologist providing innovative and advanced skin rejuvenation treatments. During the initial consultation, Dr. Nguyen will discuss various treatment options and help the patient make the best choices. He provides these procedures to patients in Houston, Katy, Spring, The Woodlands, Texas, and surrounding communities.
Key Procedures
Dr. Nguyen focuses on non-invasive and minimally invasive cosmetic dermatology treatments that are proven and effective, and help meet the patient's goals without involving surgery. Some of the major procedures offered by Dr. Nguyen include:
Botox injections have remained the most popular facial wrinkle-reduction treatment ever since the procedure was approved by the FDA in 2002. The procedure is designed to reduce or remove fine lines and wrinkles between the eyebrows as well as crow's feet or lines emanating from the corners of the eyes.
This in-office dermatology procedure involves no downtime, and the patient can enjoy results for about three to four months with a single injectable procedure.
Facial Fillers
Facial cosmetic fillers such as Juvederm, Restylane and Radiesse have been approved by the FDA for skin volumizing and wrinkle reduction. Juvederm and Restylane include hyaluronic acid as their main ingredient, while Radiesse is composed of microspheres of a calcium compound.
These injectables provide support to sagging skin, fill the facial depressions, and provide a smoother, youthful looking face. Results may last from about six months to a year, or even more, depending on the choice of facial filler.
Chemical Peels
Chemical peels involve the application of a customized combination of chemicals along with other ingredients on the facial skin to gently remove the top layer of dead cells and debris. The treatment reveals renewed, fresh skin from beneath, which makes the face appear smoother and more radiant. Mild, medium and deep chemical peels are available according to the patient's unique aesthetic needs.  
Laser Skin Resurfacing
Laser skin rejuvenation offers a longer lasting anti-aging solution for the facial skin and will also help those who suffer from more deeply damaged skin. Precise laser energy can be delivered in a controlled way to the affected areas to successfully remove or reduce wrinkles, fine lines, acne scars, skin discoloration, sun damage, and other skin imperfections.
Sclerotherapy
The appearance of unsightly spider veins in the legs and other areas can be corrected with sclerotherapy. This is a time-tested injectable procedure involving small needles to inject a saline solution directly into the targeted spider veins. The treatment triggers the collapse of the diseased veins, revealing smoother, and healthier looking skin.
Board certified dermatologist Dr. Nguyen receives patients from Houston, Katy, Spring, The Woodlands, Texas, and nearby areas for skin rejuvenation and various other procedures.
For more information on procedures and treatments offered at Texas Surgical Dermatology PA please call 832.663.6566 or click here to contact our dermatologists. Helping patients in Houston, The Woodlands, Springs, Katy and other surrounding areas of Texas.