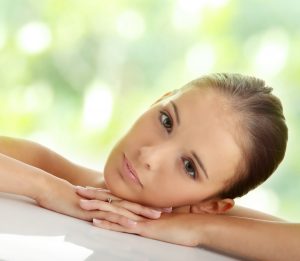 Advanced facial cosmetic dermatology solutions now offer patients highly effective solutions to reverse the impact of lifestyle, environmental factors, and heredity on their facial skin.
Today patients can choose from various laser and skin resurfacing facial rejuvenation procedures to address the appearance of aging signs and enhance their facial skin care regimen to achieve radiant, youthful looking skin.
Texas Surgical Dermatology, led by board certified dermatologist Dr. Tri H. Nguyen, provides anti-aging treatments to patients in Houston, Katy, Spring, The Woodlands, Texas, and surrounding locations.
IPL Photofacial
Intense Pulsed Light (IPL) offers patients excellent results by mitigating the impact of sun damage, heredity, and aging on facial skin. Furthermore, it can significantly improve skin conditions such as irregular pigmentation, wrinkles, freckles, rosacea, facial veins, brown spots, and enlarged pores.
IPL does not involve any specific "downtime" allowing the patient to return to their regular activities immediately after the treatment.
Laser Skin Resurfacing
Laser skin resurfacing removes the outermost layer of the skin which may be damaged or unevenly textured. In addition, this treatment encourages the generation of collagen and elastin in the deeper skin layers. Laser skin resurfacing rejuvenates and revitalizes the skin on the face and neck by mitigating the appearance of wrinkles and fine lines.
Laser Skin Tightening
Innovative and nonsurgical laser skin tightening is a procedure that helps remove wrinkles and tighten skin using infrared light. The laser light delivers precise heat to the underlying layers of the skin.
This promotes the production of collagen which enables the skin to look tighter. Laser skin resurfacing is a suitable procedure for patients seeking an effective alternative to traditional facelift surgery. The procedure does not involve any cuts, anesthesia, or downtime.
Microdermabrasion
This cosmetic dermatology procedure is an effective way to eliminate or reduce age spots and mild acne scars. Microdermabrasion is an in-office treatment, also known as a "lunchtime" wrinkle treatment, as it can be performed quickly. In this procedure, the provider uses a handheld device to spray tiny crystals on the surface of the skin.
These crystals gently slough off the upper skin layer while the light suction eliminates dead skin cells and the crystals simultaneously. The patient will need more than one microdermabrasion session for effective results, just like many other facial rejuvenation dermatology procedures.
Botox Cosmetic
Botox eliminates or reduces lines and wrinkles on the face temporarily. It is a popular treatment which can efficiently address moderate signs of facial aging. Botox relaxes the hyperactive facial muscles that contract causing the development of wrinkles and lines.
The procedure is usually quick and the time taken to complete is around ten minutes. The outcomes of the treatment remain for three to six months. Patients will typically need touch up treatments.
Captique
Captique is an advanced dermal filler treatment that comprises non-animal hyaluronic acid (HA). It provides patients with beautiful cosmetic improvements by reducing lines and smoothing the skin.
Sculptra
Sculptra is the brand name of Poly-L-Lactic Acid (PLLA). This soft tissue filler is diluted in sterile water and then injected beneath the skin. Sculptra works differently from most other dermal fillers as it promotes the production of new collagen in the treatment area. This makes the skin appear plumper and smoother.
Board certified dermatologist Dr. Tri H. Nguyen receives patients from Houston, Katy, Spring, The Woodlands, Texas, and nearby areas for various skin care treatments.

For more information on procedures and treatments offered at Texas Surgical Dermatology PA please call 832.663.6566 or click here to contact our dermatologists. Helping patients in Houston, The Woodlands, Springs, Katy and other surrounding areas of Texas.