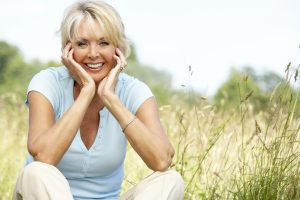 One of the most frequently requested non-surgical cosmetic dermatology procedures today is the reduction of facial signs of aging.
Many patients are averse to undergoing a surgical procedure such as a facelift to reduce the signs of aging on the face. For such patients, the treatment provider may recommend the FDA approved injectable anti-aging facial procedure such as Dysport.
Dysport is now gaining popularity even with men, who choose it to reduce facial wrinkles and frown lines and give their face a rested and more youthful appearance. Between the 2000 and 2014, the use of treatments such as Dysport has grown four-fold in men.
Creating an Improved Look
Dysport has been shown to temporarily improve the appearance of moderate to severe frown lines between the brows. It has a smoothing effect on the lines between the brows offering natural looking results.
This injectable treatment can produce near-instant results that creating a more youthful and rejuvenated facial appearance. While Dysport injectable treatment is a relatively simple procedure, it should only be administered by a skilled dermatologist for safe and predictable outcomes.
Texas Surgical Dermatology, led by board certified dermatologist Dr. Tri H. Nguyen, provides anti-aging treatments such as Dysport to patients in Houston, Katy, Spring, The Woodlands, Texas, and surrounding communities.
FDA Approved Treatment
Dysport has been a widely popular injectable anti-aging treatment for the face in Europe. Finally, in April 2009, the US FDA cleared it for the temporary reduction of moderate to severe frown lines between the brows (glabellar lines).
For patients seeking a reduction in facial signs of aging in a nonsurgical manner, Dysport can be an ideal wrinkle reduction substitute for facial plastic surgery.
Similar to Botox, Dysport also contains the powerful biological agent botulinum toxin Type A. The treatment provider injects this neurotoxin directly into the wrinkle-forming overactive muscle.
Once the Dysport medication is injected, it causes near-instant but temporary paralysis in the targeted muscle. This reduces or eliminates the associated wrinkle from the face for as long as the muscle remains in a relaxed state.
Ideal Candidates
Dysport is an effective cosmetic dermatology treatment for patients with frown lines, which are the lines that develop on the forehead between the brows. Good candidates for Dysport treatment may be individuals who are concerned about mild to moderate wrinkles on the forehead, crow's feet around the eyes, and other facial lines.
The candidate should preferably be under 65 years of age and should not be allergic to cow's milk protein. In case there is a skin infection in the planned injection area, the patient would first require treatment for the infection.
Procedure
At the outset of the treatment, the injection provider will cleanse the planned injection site with alcohol or a disinfectant to minimize the risk of infection. Sometimes lidocaine may be used as a local anesthetic to numb the treatment area.
But in most cases, Dysport is injected without the use of a local anesthetic. In general, Dysport treatment involves administering one injection into five areas that lie between and above the eyebrows.
Outcomes
The patient will experience an immediately visible difference after their Dysport treatment. But full outcomes will typically become noticeable between 24 and 48 hours as the inflammation resolves. Outcomes will sustain for around four to six months with a single Dysport treatment. The results can vary between patients.
Board certified dermatologist Dr. Tri H. Nguyen receives patients from Houston, Katy, Spring, The Woodlands, Texas, and nearby areas for various skin care treatments, including Dysport.

For more information on procedures and treatments offered at Texas Surgical Dermatology PA please call 832.663.6566 or click here to contact our dermatologists. Helping patients in Houston, The Woodlands, Springs, Katy and other surrounding areas of Texas.