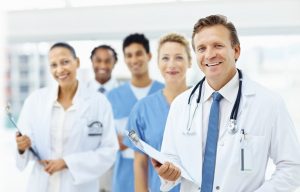 Mohs surgery can be performed by two types of dermatologists – fellowship trained surgeons and society-based surgeons. Dermatologists that have received specialized training by completing approved fellowships are fellowship trained Mohs surgeons.
Dermatologists accredited by the American Society of Mohs Surgery (ASMS) have not completed any formal training. Any training they have had is not recognized by the Accreditation Council for Graduate Medical Education (ACGME). ACGME is responsible for all fellowships and residencies in the United States.
Texas Surgical Dermatology, led by dedicated board certified dermatologist Dr. Tri H. Nguyen, provides MOHS surgery for skin cancer to patients in Houston, Katy, Spring, The Woodlands, Texas, and surrounding communities.
Keep reading to learn more about the significant differences between a MOHS fellowship trained surgeon and an ASMS fellowship surgeon.
Fellowship Trained MOHS Surgeon
Dermatologists that train through the American College of Mohs Surgery (ACMS) which is approved by the Accreditation Council for Graduate Medical Education (ACGME) are known as fellowship-trained Mohs surgeons. They undergo extensive and specialized training for becoming experts in performing Micrographic Surgery & Dermatologic Oncology (Mohs) surgery.
Surgeons are admitted to the fellowship only when they have earned the title of M.D. This is after 8 years of education, 1-year of internship, and 3-years of dermatology residency. Fellowship-trained Mohs surgeons undergo an additional 1 – 2 years of training specializing in Mohs surgery. This further allows to expand their knowledge of skin cancer treatment and Mohs surgery.
The application process is rigorous, intense, and highly competitive. This ensures that any physician accepted in the program has the prerequisite experience and knowledge required for optimally succeeding.
ASMS Fellowship MOHS Surgeon
These surgeons don't have the same amount of experience or training as compared to fellowship-trained surgeons. They haven't completed any specialty training and may not have completed an approved residency in dermatology. The primary goal of the American Society of Mohs Surgery is to provide physicians with further skin cancer education and training. These physicians have undergone relatively less extensive training in a post-residency program.
Requirements for joining the ASMS are also fewer as compared to the American College of Mohs Surgery. Dermatologists applying for the American Society of Mohs Surgery's society-based training program only need to attain the following:
Completed residency in dermatology or any other related field.

Documentation of being the primary surgeon in at least 75 Mohs cases. 45 of these are generally performed as part of the residency training.

2 letters of recommendation from board-certified dermatologists.

Submission of 2 Mohs surgery cases which was performed by them within the last 2 years following their residency program.

70% or higher score on exams (written and practical).

Participation in annual peer-review program of ASMS.
The level of complexity and experience of individual surgeons vary in society-based Mohs surgeons. It is sensible to choose a fellowship-trained Mohs surgeon for delivering the best chance of curing your skin cancer. Fellowship-trained surgeons have received the necessary training for treating the most complex cancers.
Notable board certified dermatologist Dr. Tri H. Nguyen at Texas Surgical Dermatology receives patients from Houston, Katy, Spring, The Woodlands, Texas, and nearby areas for MOHS surgery to treat skin cancer.
For More Information contact our Board Certified in Dermatologists at Texas Surgical Dermatology in Spring, TX
For more information on procedures and treatments offered at Texas Surgical Dermatology PA please call 832.663.6566 or click here to contact our dermatologists. Helping patients in Houston, The Woodlands, Spring, Katy and other surrounding areas of Texas.