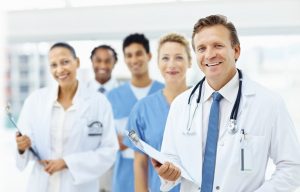 Hearing your physician use the "C" word (cancer) can be scary and stressful. This is true even for cancers, such as squamous or basal cell carcinoma that have an excellent prognosis. You should work with a Mohs surgeon for best results if you have decided to remove your skin cancer through a Mohs surgery. It's recommended to have the surgery performed by a fellowship-trained surgeon.
Texas Surgical Dermatology, led by dependable board-certified dermatologist Dr. Tri H. Nguyen, provides treatments for melasma to patients in Houston, Katy, Spring, The Woodlands, Texas, and surrounding locations.
Choosing a Mohs Surgeon
It's always better to select a Mohs surgeon that performs the procedure in an ambulatory surgical center or in-office. These are convenient outpatient locations that can lower infection rates. They use local instead of general anesthesia which allows for a quicker postoperative recovery. Typically, the cost of procedure is lower reducing financial burden on patents.
It's wise to select a board-certified dermatologist for performing the Mohs surgery. This will give you the confidence that the surgeon needs rigorous standards for dermatological practice and education. With that said, you should also make sure the surgeon accepts your health insurance.
Finally, it's best to work with the dermatologist that has participated in Fellowship-training rather than Society-based training for Mohs surgery.
Difference Between Society-based and Fellowship-trained
The American Society for Mohs Surgery (Society-based) and the American College of Mohs Surgery (Fellowship training) are two common ways for dermatologists to become specialists in Mohs surgery.
Requirements for Fellowship training
Mohs surgery was invented by Frederic E. Mohs who founded the American College of Mohs Surgery (ACMS) in 1967. The process of admittance into this Fellowship training program is highly competitive. Physicians are required to complete their residency and another 1 – 2 years of hands-on training in Mohs surgery under the mentorship of a highly qualified instructor.
These fellowship training programs are reviewed and regulated for ensuring comprehensive education. The likelihood of obtaining excellent cosmetic and functional results is increased. The highest standards of care are consistently maintained by the ACMS in their training. Candidates are required to practice on at least 500 Mohs surgery cases.
Fellowship-trained Mohs surgeons have experience in removing tumors as well as performing complex wound reconstruction. They also deal with cancer recurrence and surgical complications successfully. Patients don't need to see a separate physician for reconstructive surgery when they choose a Fellowship-trained Mohs surgeon.
Society-based training
American Society for Mohs Surgery (ASMS) was formed to provide training and education to those surgeons that haven't underwent extensive training in Mohs surgery. The requirements for joining ASMS are less rigorous. Society-based Mohs surgeons only need to complete 75 Mohs cases. Out of this 45 are usually performed during dermatology residency.
It's true that a poor outcome is not necessarily guaranteed when you choose a Society-based surgeon. In relation to this, you improve the likelihood of successful results by working with a Fellowship trained surgeon. Texas Surgical Dermatology, led by committed and textbook board certified dermatologist Dr. Tri H. Nguyen, receives patients from Houston, Katy, Spring, The Woodlands, Texas, and nearby areas for melasma treatments.
For More Information contact our Board Certified in Dermatologists at Texas Surgical Dermatology in Spring, TX
For more information on procedures and treatments offered at Texas Surgical Dermatology PA please call 832.663.6566 or click here to contact our dermatologists. Helping patients in Houston, The Woodlands, Spring, Katy and other surrounding areas of Texas.