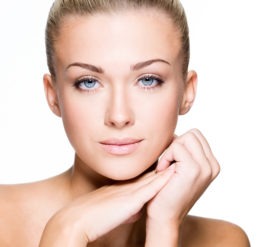 Mohs surgery is a difficult and delicate procedure. It requires skill and intricacy. You don't want an inexperienced surgeon performing this surgical procedure. Mohs (Micrographic Surgery & Dermatologic Oncology) surgery should be performed by a surgeon that has undergone the highest levels of training. This is why you should consult with a Mohs fellowship trained surgeon.
Texas Surgical Dermatology, led by considerate and dependable board-certified dermatologist Dr. Tri H. Nguyen, provides MOHS surgery for skin cancer to patients in Houston, Katy, Spring, The Woodlands, Texas, and surrounding locations.
Fellowship-Trained Mohs Surgeon
American College of Mohs Surgery (ACMS) was founded by Dr. Frederic Mohs (namesake of Mohs surgery.) The institute offers rigorous fellowship training programs as compared to other training programs. Mohs fellowship trained surgeon would have participated in months of in-depth and hands-on training from the best instructors.
A physician should have already completed residencies in their respective fields, such as dermatology to even apply to their fellowship training program. There is a competitive selection process. Once selected, the surgeon has to go through the following to earn a fellowship:
Graded responsibility

Structured curriculum

Operative and non-operative setting learning

Paired surgeries with a veteran Mohs surgeon

Participation in a minimum of 600 Mohs surgeries
The surgeon should be able to interpret slides of tissue samples from the surgery for completing the fellowship. They should also demonstrate capabilities for performing a wide array of reconstructions.
Trained Surgeons Have Extensive Experience
Fellowship training programs ensure that each graduate has extensive experience and judgment. These programs are rigorous and comprehensive by design. This is because skin cancer is diverse in nature and can recur in any form or any area of the body. Every physician is required to participate in a minimum of 600 Mohs surgeries for earning a fellowship.
Fellows-in-training need to undergo months of training. This gives them a breadth of exposure under the mentorship of a qualified and accredited Mohs surgeon. The physician would be extensively trained in the following:
Rare tumor pathology

Complex wound reconstruction

Difficult tumor locations
A depth of experience is provided by the fellowship training. You get an unmatched level of expertise when you work with a Mohs fellowship trained surgeon.
Society Based Training is Not Enough
The physician needs to complete their dermatology residency to participate in Mohs fellowship training program. An extremely competitive review and selection process needs to be completed by qualified applicants. The American Society for Mohs Surgery (ASMS) was formed by a group of physicians in 1990. The organization provides training and education to physicians in performing Mohs surgery.
With that said, the requirements are less rigorous. For instance, only 75 Mohs cases need to be completed by society-based surgeons. 45 of these are usually completed during their dermatology residency. Your Mohs surgery won't necessarily have a poor outcome when you choose a society-based Mohs surgeon to perform it. Taking this into account, it's always recommended to work with the best when it comes to cancer in any form.
Accomplished board-certified dermatologist Dr. Tri H. Nguyen at Texas Surgical Dermatology receives patients from Houston, Katy, Spring, The Woodlands, Texas, and nearby areas for MOHS surgery to treat skin cancer.
For More Information contact our Board Certified in Dermatologists at Texas Surgical Dermatology in Spring, TX
For more information on procedures and treatments offered at Texas Surgical Dermatology PA please call 832.663.6566 or click here to contact our dermatologists. Helping patients in Houston, The Woodlands, Spring, Katy and other surrounding areas of Texas.