Radiesse is an FDA approved, non-animal injectable filler dermatology treatment aimed at reinvigorating the face by volumizing the wrinkled and depleted facial areas. The primary ingredient in Radiesse filler gel is calcium hydroxylapite.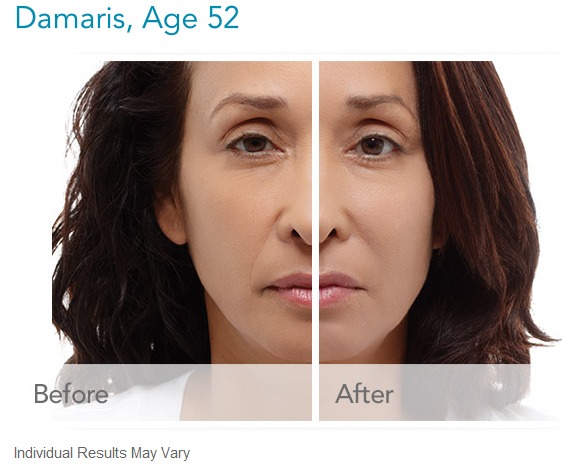 This compound is biocompatible and requires no prior allergy tests. Radiesse injectable skin care treatment causes minimal discomfort and downtime and can be performed an in-office procedure.
The treatment provider may suggest this treatment to people who want to improve the signs of facial aging in a non-surgical manner. The provider will assess the patient's facial skin for laxity, and examine their overall facial anatomy, and particular anti-aging requirements. The treatment provider will then customize the Radiesse injection based on this assessment.
Working individuals and busy moms often choose this safe and effective treatment. Texas Surgical Dermatology, led by remarkable, focused, and board certified dermatologists Dr. Tri H. Nguyen and Dr. George Hughes III provides Radiesse treatment to patients in Houston, Katy, Spring, The Woodlands, Texas, and surrounding locations in the majestic Lone Star State.
Calcium Hydroxylapatite (CaHA)
For over two decades, healthcare professionals have been using synthetic calcium hydroxylapatite (CaHA), which is a proven and effective chemical compound. CaHA based Radiesse treatment is entirely safe, and can be performed on the patient with any skin type.
CaHA microspheres are suspended in a viscous gel for comprehensive, sub-dermal treatment. Patients concerned about the appearance of moderate to severe facial wrinkles and folds can get excellent results with the Radiesse facial filler. Patients who experience depleted facial fat due to disease or other factors can also undergo the Radiesse treatment to restore volume.
Treatment Sites
Radiesse can improve several areas of the face including glabellar lines, nasolabial folds, sub-dermal support for the brows, tear troughs, perioral area, oral commisures, marionette lines, and chin. Some types of acne scars and facial depressions can also be addressed using Radiesse.
Most non-animal based dermatology filler injections can produce outcomes which are sustainable for only between six months to a year. However, Radiesse creates results that can sustain from 12 to 18 months. Additionally, Radiesse provides the advantage of minimal risk of side effects.
How does Radiesse work?
Radiesse gel acts like a scaffold in the sub-dermal layers. Simultaneously, it stimulates the production of new tissue which is similar to its surrounding environment. CaHA microspheres aid the generation of new collagen and fibroblastic in-growth without calcification. After three months, certain patients may need a follow-up Radiesse treatment session.
Outcomes
Radiesse effectively treats deep furrows, vertical glabellar lines, and laugh lines. Patients with slight asymmetry in the face can also find Radiesse beneficial. The injectable treatment is can also eliminate small lesions and saucer-like acne scars.
Despite the fact that Radiesse has a low level of risk associated with it, it is still a fairly strong dermal filler treatment, and should be administered by a trained and experienced provider. The correct volume of Radiesse gel along with the correct injection ability can create desirable and predictable outcomes in a targeted way.
Sagacious, honorable, and board certified dermatologists Dr. Nugyen and Dr. Hughes receive patients from Houston, Katy, Spring, The Woodlands, Texas, and other suburbs and communities across the landscape for Radiesse injections.
For more information on procedures and treatments offered at Texas Surgical Dermatology PA please call 832.663.6566 or click here to contact our dermatologists. Helping patients in Houston, The Woodlands, Springs, Katy and other surrounding areas of Texas.