The patient should invest adequate time in choosing the right treatment provider for any cosmetic dermatology procedure that they may be considering. The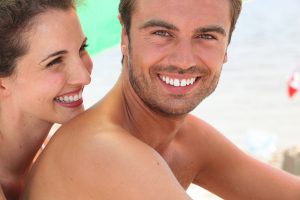 dermatologist's expertise is the most critical factor influencing the results of the procedure.
Texas Surgical Dermatology, led by board certified dermatologists Dr. Tri H. Nguyen and Dr. George G. Hughes III, provides safe, judicious, and effective skin care procedures to patients in Houston, Katy, Spring, The Woodlands, Texas, and surrounding locations in the supreme Lone Star State.
Professional Credentials
Dr. Tri H. Nguyen
Board certified dermatologist Dr. Tri H. Nguyen also has fellowship training in Mohs surgery. He is well-known for his expertise in surgical dermatology as well as specialization in Mohs surgery and reconstructive surgery.  
The judicious Dr. Nguyen is also an expert in the treatment of veins and venous diseases (Phlebology). Furthermore, he was elected a Fellow of the American College of Phlebology (FACPh). Only 60 doctors in the US have received this prestigious excellence award (as of 2016).
Dr. George G. Hughes III
The committed Dr. Hughes received board certification from the American Board of Dermatology in 1977. He is a member of the Harris County Medical Society, Texas Medical Association, Houston Dermatological Society, and the American Academy of Dermatology.
In 1995, Dr. Hughes served as vice president of the Houston Dermatological Society and subsequently as the president of the Houston Dermatological Society in 1996. Since 1977, he has been a clinical assistant professor of dermatology in the Department of Dermatology at Baylor College of Medicine.
Why Choose a Board Certified Dermatologist?
The cordial Dr. Nguyen and Dr. Hughes are both board certified dermatologists. This is a highly regarded certification which is only awarded to select few dermatologists annually. A board certification guarantees that the surgeon has received a minimum number of years of dermatological training.
Dermatologists with board certification typically invest in the highest quality standards and best practices, adopt safe and effective techniques, pursue on-going education and follow the most recent safety protocols to provide their patients with the best outcomes possible.
Personal Traits of an Ideal Dermatologist
While identifying a dermatologist to suit their needs, a patient should seek the following qualities:
Compassionate and caring, warm, easy to communicate with

Inclined to inform the patient on all facets of the procedure

Passionate about making a positive change in the lives of patients through dermatological procedures

Providing individualized care and attention to each patient

Ability to understand the inherent cosmetic needs, aspirations, desires, and goals of the patient

Possess a detailed understanding of various medical and cosmetic skin problems

Having a sense of balance, form, and proportion along with an artistic outlook

Uses advanced techniques to ensure that the procedure is minimally invasive and causes negligible to no scarring
Furthermore, a dermatologist should be able to furnish before and after images of past skin care procedure patients. They should provide a prospective patient with testimonials from previous patients as well.
Board certified dermatologists Dr. Nguyen and Dr. Hughes receive patients from Houston, Katy, Spring, The Woodlands, Texas, and other towns and cities in this part of the country for skin care procedures.
For more information on procedures and treatments offered at Texas Surgical Dermatology PA please call 832.663.6566 or click here to contact our dermatologists. Helping patients in Houston, The Woodlands, Springs, Katy and other surrounding areas of Texas.