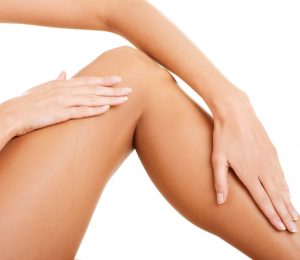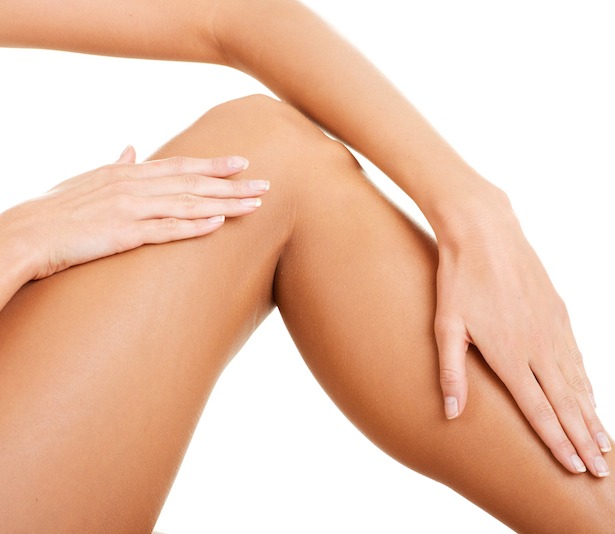 Spider veins are a common dermatology condition that can create an unsightly skin appearance. Spider veins are relatively smaller compared to varicose veins, and are commonly found on the thigh, lower leg, and occasionally on the face. These stretched blood vessels have a branching patter, are progressive in nature, and typically increase in number and visibility as a person ages.
The appearance of spider veins is usually seen as thin, tiny and jagged lines that may resemble a spider's web or the branches of a tree. These veins occur just underneath the top surface of the skin. As a result, their blue, red or purple color may show on the skin.
Sclerotherapy is a time-tested treatment for spider veins, and in some cases, laser vein treatment may also be used to eliminate these unwanted veins. Board certified dermatologist Dr. Tri H. Nguyen and Dr. George Hughes III provide treatments for spider veins to patients in Houston, Katy, Spring, The Woodlands, Texas, and surrounding locations.
Need for Spider Vein Treatment
Women or men with one or more of the following attributes may consider spider vein treatment:
The veins are visible on the legs or thighs that have a web-like or branching pattern

There is a pattern of branching veins on the face, which the patient is trying to conceal

The patient is bothered by the appearance of spider veins, considering it to be a sign of aging
If left untreated, spider veins may also cause pain, discomfort and other symptoms in some patients over a period of time. Advanced dermatology treatments are available today to get rid of the problem of spider veins.
Causes
If the condition of spider vein is persistent or severe, the dermatologist may first try to assess the possible underlying cause of their occurrence. In general, spider veins are typically caused when the vein valve becomes weak or damaged, leading to restricted blood flow. The blood tends to pool up in the vein, giving rise to the appearance of spider veins.
Some of the risk factors that could be contributory to the emergence of spider veins may include aging, heredity, hormonal changes, injury, or a prolonged standing position on a regular basis. Board certified dermatologist Dr. Nguyen and Dr. Hughes receive patients from Houston, Katy, Spring, The Woodlands, Texas, and nearby areas for spider vein treatments.
Treatments
Sclerotherapy
A traditional but highly effective treatment for spider veins is sclerotherapy, which involves a non-surgical, injectable procedure. The dermatologist will inject a special saline solution directly into the diseased vein using fine needle injections. The solution will irritate the vein walls, leading to the gradual collapse of the vein valve. In absence of blood supply, the targeted vein will slowly shrivel and get naturally eliminated.
Laser or Light Based Treatment
Advanced pulsed light or lased based techniques can treat spider veins in a precise and non-surgical manner. This treatment is more commonly used in the sensitive facial area. Sometimes a combination of sclerotherapy and laser vein treatments may also be applied.  
For more information on procedures and treatments offered at Texas Surgical Dermatology PA please call 832.663.6566 or click here to contact our dermatologists. Helping patients in Houston, The Woodlands, Springs, Katy and other surrounding areas of T