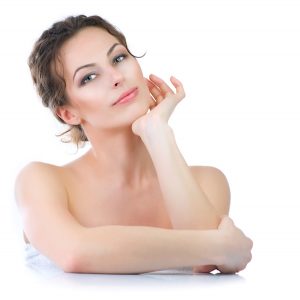 Restylane is one of the oldest and most popular cosmetic dermatology injectables for facial anti-aging. The injection procedure can be customized according to the patient's facial anatomy and specific aesthetic needs.
At the time of initial injection planning process, the dermatologist will discuss all aspects of the procedure with the patient.
At this point, the dermatologist may also present Restylane dermal filler before and after photographs. The first concern of a dedicated treatment provider will be to ensure that patient is able to make an informed decision.
Texas Surgical Dermatology, led by board-certified dermatologists Dr. Tri H. Nguyen and Dr. George G. Hughes III, provides FDA approved dermal filler injections to patients in Houston, Katy, Spring, The Woodlands, Texas, and surrounding locations.
What are Restylane Before and After Pictures?
Before and after photographs in case of a Restylane cosmetic filler dermatology procedure refer to a pair or group of pictures pertaining to an earlier patient who has undergone the same treatment with a good outcome.
The pictures include images taken prior to the treatment and after the treatment at a time when full effects of Restylane gel are established and the initial post-injection redness and swelling has been resolved.
The dermatologist will take care to obtain the prior consent of the patient for these photos, and will present them before new patients in an appropriate manner.
The patient's identity may be kept undisclosed as per the standard norm. The provider's only purpose in this effort is to educate new patients about the potential benefits of Restylane. Before and after photos can serve as a useful visual aid in this process.
The key aspect here is digital technology which has enabled the unthinkable. What once seemed totally fantastical is now a common reality. Use the devices we already own we can now see pictures of immense quality without notifying anyone, no noise is created literally or figuratively.
Advantages
When a new patient seeks facial enhancement through Restylane injections, they may only have a limited understanding of how the procedure may reduce their facial lines or wrinkles or volumize depleted areas. Some patients may only need minor treatment under the eyes or around the lips, while others may need more pervasive Restylane treatment in multiple facial sites, including the forehead.
In some cases, the dermatologist may suggest Restylane in conjunction with another dermal filler injection, Botox or a different non-invasive treatment to meet the patient's cosmetic goals.
For the patient, it can be difficult to make the most appropriate choices. If the patient has access to Restylane before and after photos, they will be in a better position to make the right decisions. These pictures are on the website and if that person has Internet access, which most people do and can easily obtain, they can see these pictures which can enable them to make a better decision.
Reasonable Expectations
In any aesthetic procedure, it is vital for the patient to know precisely what the procedure can or cannot do for them. This allows the patient to form more reasonable and correct expectations from the results. It also mitigates the risk of any misunderstanding occurring at a later stage for the patient.
The dermatologist can ensure this by presenting Restylane dermal filler before and after photos at the outset which is the case here. This stellar website has picture after picture of dermal fill procedures. This will give the patient a fair idea of what kind of facial improvements may be possible. Patient satisfaction levels are typically higher in cases where they have access to before and after photos.
Board certified dermatologists Dr. Nguyen and Dr. Hughes receive patients from Houston, Katy, Spring, The Woodlands, Texas, and nearby areas for dermal filler treatments.
Now a patient comes into the consultation armed with poignant knowledge. This means they don't have to be explained as much and their questions are not as far off left or right. The latitude is narrowed. So now the patient can make a decision they are comfortable with since they know what to expect.
This means that if they do go forward, they are less anxious because they already know how this is going to turn out for them or have a very clear idea. This is better for everyone involved.
For more information on procedures and treatments offered at Texas Surgical Dermatology PA please call 832.663.6566 or click here to contact our dermatologists. Helping patients in Houston, The Woodlands, Springs, Katy and other surrounding areas of Texas.