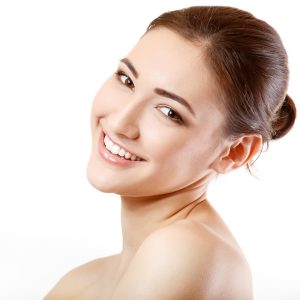 Restylane dermal filler presently ranks among the more popular cosmetic dermatology treatments. This facial anti-aging dermal filler is FDA-approved and has been in use globally for over ten years.
In comparison to other non-invasive and cosmetic invasive treatments developed for rejuvenating facial skin, Restylane injectables have been proven to be typically more cost-effective.  
During the initial consultation, the treatment provider will discuss various aspects of Restylane with the patient, including it approximate costs.
The primary concern of the provider will be to make sure that the patient comprehends the advantages and limitations of Restylane. This will enable them to make an appropriate cost-benefit comparison with other treatment alternatives.
Texas Surgical Dermatology, led by board-certified dermatologists Dr. Tri H. Nguyen and Dr. George G. Hughes III, provides FDA approved dermal filler injections to patients in Houston, Katy, Spring, The Woodlands, Texas, and surrounding locations.
Financial Factors
Various factors can affect the Restylane dermal filler costs between two practices. These factors are described as follows:
Practice Location
Many factors influence the cost of living in an area such as real estate expenses, local taxation, and various other attributes.
A dermatology practice situated in a busy metropolitan area or main urban center will typically have higher overhead costs in comparison to a practice in a small, interior town. This will impact the costs of goods and services, including the cost of dermal fillers such as Restylane.
Quality Standards
To a certain extent, the quality standards and best practices at a dermatology office will impact the costs of various procedures.
A practice that has state-of-the-art technology and offers an advanced treatment environment along with individualized care and services by highly trained and experienced staff might possibly charge slightly more for procedures in comparison to a salon or spa with lower medical quality standards.
Extent of Treatment
Every patient has different aesthetic needs. Restylane costs may vary as per the facial surface area that will be treated. The charges may be determined by the particular area to be treated, or on a per injection basis, or based on the volume units needed for a specific patient.
Other Factors
At times, the manufacturer may offer a promotional discount on Restylane for a limited duration. The practice may sometimes offer a special rebate on dermal fillers. Treatment providers may also offer special package rates if the patient chooses Restylane along with other procedures. The monetary amount for a particular patient can differ according to the situation.
Insurance and Financing
Restylane dermal filler treatment is usually an elective cosmetic procedure. This means the patient's insurer may not offer coverage for this treatment. But the patient can get the procedure financed in case they do not want to pay the entire amount upfront.
Patients may also seek financing through medical care finance companies which provide loans at competitive interest rates with fast approvals and easy monthly installments. Board certified dermatologists Dr. Nguyen and Dr. Hughes receive patients from Houston, Katy, Spring, The Woodlands, Texas, and other towns and communities in this part of the country for dermal filler treatments.
For more information on procedures and treatments offered at Texas Surgical Dermatology PA please call 832.663.6566 or click here to contact our dermatologists. Helping patients in Houston, The Woodlands, Springs, Katy and other surrounding areas of Texas.