Before and After Photos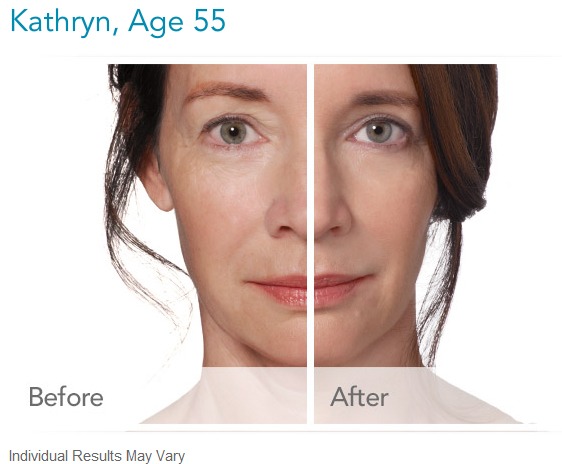 Radiesse dermal filler injection is a safe, proven and effective FDA approved facial anti-aging treatment with longer lasting results. During the initial consultation, the dermatologist will explain various aspects of Radiesse treatment to the patient, and may also present Radiesse filler before and after photographs.
After reviewing these photographs, the patient will be in a better position to understand the potential aesthetic effectiveness of Radiesse, and make an informed choice.
Texas Surgical Dermatology, led by board certified dermatologists Dr. Tri H. Nguyen and Dr. George Hughes III, provides Radiesse filler injections to patients in Houston, Katy, Spring, The Woodlands, Texas, and surrounding communities across the landscape.
What are Radiesse Before and After Images?
Before and after images in case of Radiesse injectable treatment refer to a pair or group of pictures relating to a previous patient who has received the same treatment successfully. The images include pictures taken before the treatment and after the treatment at a time when the post-treatment redness and swelling is gone, and when full effects of the dermatology procedure are visible.
The dermatologist will take care to obtained these photographs with the full consent of the patient, and present them in an appropriate manner before new patients.
The patient's identity may be kept undisclosed as per the established norm. The sole purpose of the dermatologist in this case is to use these before and after photos as a visual tool to educate new patients about various aspects of Radiesse and demonstrate its potential effectiveness
Advantages
When a new patient is weighing their treatment options, including Radiesse facial filler treatment, they may like to see more evidence of how Radiesse will affect their overall facial appearance, whether the results will be subtle, dramatic or natural looking, and whether the final outcome will meet the patient's personal goals.
Some patients may need Radiesse only to reduce nasolabial folds or augment the lips, while others may need it for more pervasvie treatment, involving volumizing of cheeks.
In some cases, Radiesse may have to be combined with other treatments such as Botox to meet the patient's goals. In each case, the patient can make better decisions when they access to Radiesse before and after photos.
The real game changer is digital technology. Digital technology has made it possible for anyone to see amazing pictures without having to schedule any consultation. In fact, the salient pictures that are easily seen online for free are superior than the pictures that you used to be shown many years ago. Patients do not have to rely on some dated Polaroid picture or some vague brochure.
Realistic Expectations
In any aesthetic procedure, whether surgical or non-surgical, it is critical that the patient should have a positive frame of mind, clear goals and realistic expectations. With Radiesse before and after images, the dermatologist can help ensure that the patient knows exactly what to expect and what not to expect from the treatment. Patients with realistic expectations will often achieve higher levels of satisfaction from the results.
Online Photos
The dermatologist may choose to present Radiesse before and after photos on their practice website in a separate "Photo Gallery" section which Dr. Nguyen and Dr. Hughes III does on their fantastic and substantial website. New patients may review the pictures online conveniently even before they are ready to visit the practice for a personal Radiesse consultation as already stated.
Some dermatologists may also like to disseminate these photos to a wider audience via social media. Texas Surgical Dermatology receives patients from Houston, Katy, Spring, The Woodlands, Texas, and nearby areas for Radiesse.
To harken back to the point made before about digital technology and other points mentioned it should be stated that transparency builds trust. When someone is proud of their work they should not hide from it, it should be stated or illustrated that this is kind of work we can perform and do on a normal, everyday basis. Now patients know exactly what they are signing up for and know what to expect.
This is better for everyone involved.
For more information on procedures and treatments offered at Texas Surgical Dermatology PA please call 832.663.6566 or click here to contact our dermatologists. Helping patients in Houston, The Woodlands, Springs, Katy and other surrounding areas of Texas.