Radiesse Dermal Filler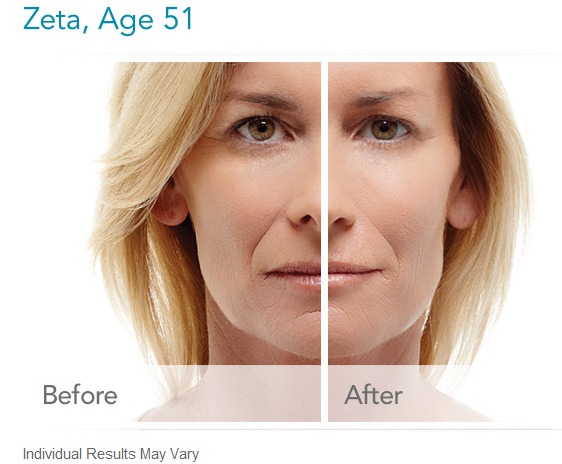 Radiesse ranks among the leading dermal filler injectables to reduce the signs of aging from the face. This FDA approved cosmetic dermatology treatment will volumize the sagging areas of the face and restore a youthful look. Radiesse is considered among the more powerful facial fillers with a greater sustainability of results.
The active ingredient in Radiesse is calcium hydroxylapatite, which distinguishes Radiesse from other fillers. This strong, biocompatible agent helps create longer lasting results with just one in-office injection procedure. In addition to the advantage of longevity, Radiesse gel also creates more natural look effects as it fills deeper facial creases and wrinkles.
Texas Surgical Dermatology, led by board certified dermatologists Dr. Tri H. Nguyen and Dr. George Hughes III, provides Radiesse filler injections to patients in Houston, Katy, Spring, The Woodlands, Texas, and surrounding locations.
Calcium Hydroxylapatite (CaHA)
Although CaHA is a synthetic compound, it is fully biocompatible and has safely used in medical settings for over two decades. The cohesive Radiesse filler is composed of microspheres of 25-45 microns diameter of CaHA, which are suspended in a gel. Small needles are used to inject this smooth gel sub-dermally in the targeted facial sites to achieve subtle facial augmentation and improve moderate to severe creases and folds.
CaHA compound is strong enough to support even patients who have gone through facial fat loss because of a disease. Radiesse can produce longer lasting results in diverse facial sites such as the nasolabial folds and glabellar lines, which are among the most commonly requested areas for anti-aging treatment.
Radiesse injectable dermatology treatment can help improve the appearance of the brows, nose, tear troughs, lips, perioral region, oral commisures, marionette lines, and chin. The gel may also be used to lessen the effect of saucerized acne scars.
Longevity of Results
Anti-aging results in the treated areas of the face can last for anywhere between one year and 18 months with a single treatment of Radiesse filler. While hyaluronic acid based dermal fillers typically create results that would last for about six months to a year, Radiesse offers longer lasting outcomes. This superior longevity comes from the CaHA microspheres, which help the gel to sustain in the deeper skin layers for a longer time.
Once CaHA microspheres are injected into the facial area, it builds a scaffold that promotes new tissue generation similar to its surrounding environment. Once these particles are deposited in the deep dermis, they help trigger the formation of new collagen and elastin. This new fibroblastic in-growth takes place without any calcification, leading to longer lasting and natural looking results.
New collagen fibers gradually keep volumizing the deeper tissue from within, and help achieve more sustainable outcomes. Some patients may be administered a touch-up treatment in about three months for extended benefits. Patients can repeat their Radiesse dermal filler treatments every year with the guidance and approval of the dermatologist.
Texas Surgical Dermatology receives patients from Houston, Katy, Spring, The Woodlands, Texas, and nearby areas for Radiesse dermal filler injections.
For more information on procedures and treatments offered at Texas Surgical Dermatology PA please call 832.663.6566 or click here to contact our dermatologists. Helping patients in Houston, The Woodlands, Springs, Katy and other surrounding areas of Texas.