Radiesse cosmetic facial filler procedure is one of the leading FDA approved dermatology filler treatments improve the effect of wrinkles and creases on the face. During the initial consultation, the treatment provider will explain all aspects of this skin care procedure to the patient, and may also present Radiesse before and after images.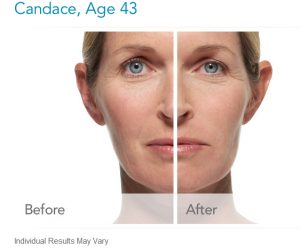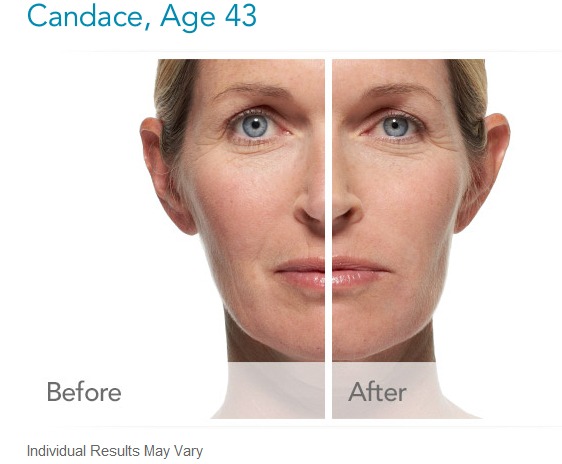 The first goal of a committed provider will be to educate the patient about the effectiveness of Radiesse and help them make a well-considered decision.
Texas Surgical Dermatology, led by considerate board certified dermatologists Dr. Tri H. Nguyen and Dr. George Hughes III provides Radiesse treatment to patients in Houston, Katy, Spring, The Woodlands, Texas, and surrounding locations across the Texas landscape.
What are Radiesse Before and After Photographs?
Before and after photographs in case of Radiesse facial filler treatment refer to images belonging to a previous patient who has undergone the same treatment with successful results.
The photographs include images taken before the injections and after the injections at a stage when the post-operative redness and swelling has disappeared and full effects of Radiesse dermal filler injections are established.
The provider will take care to obtain the images with the patient's full consent and present them before new patients in an appropriate way. The patient's identity may be kept confidential as per the standard norm. The provider's sole purpose behind this exercise is to use these photos as a visual tool to educate new patients about the benefits and limitations of Radiesse dermatology anti-aging procedure.
What is amazing is digital technology. This type of technology is the benchmark to this story. Now patients can almost predict the future and even more incredible is that they do not have to be evaluated by anyone. Patients cannot be their own doctors with much more precision. A patient can ascertain what they see on the amazing screen (smart phone or computer or tablet) and apply what they see to their own situation.
Benefits
New patients who want to mitigate the signs of aging from their face may not always have an accurate understanding of how a facial cosmetic filler treatment such as Radiesse can help to meet their aesthetic needs. Some patients may require Radiesse in conjunction with other cosmetic procedures in order to achieve more comprehensive results. In some other cases, a patient may only need limited or subtle facial enhancement with Radiesse.
It can get confusing for a patient to make the most appropriate choice. But decisions will become easier if the patient has access to Radiesse dermal filler before and after photos. Board certified dermatologists Dr. Nugyen and Dr. Hughes receive patients from Houston, Katy, Spring, The Woodlands, Texas, and nearby areas for Radiesse injections.
Realistic Expectations
Patients should know that although Radiesse is a highly effective dermal filler treatment, it cannot be a replacement for facelift cosmetic surgery. Using Radiesse before and after photos, the treatment provider can ensure that the patient knows clearly what to expect and what not to expect from this injectable treatment.
Prolific and responsbile providers may sometimes like to show these photos at the very outset so that the patient can make a clear choice. Patients with a positive mindset and reasonable expectations will usually achieve higher satisfaction levels from the procedure.
Photos Online
The provider has a choice to upload Radiesse dermal filler before and after photos on their practice website for free access to all which Dr. Nguyen and Hughes do with acumen. They want full transparency here and they allow their work to speak for themselves.
If the provider is active on social media, they may also promote these photos via popular social networks such as Facebook, Google+, Instagram, and Pinterest.
To follow up on the point above about digital technology – now patients can see these graphic pictures that are so clear and fundamental and make a determination right there on the spot. The spot can be their own living room or in a shopping center on a bench – it is their prerogative.
This type of power in the hands of any potential patient is tremendous. A patient can look at these pictures for one minute or thirty minutes as well. If the person does follow through on the procedure they will be more comfortable with doing so because they will have a better grasp on what the results will look like.
For more information on procedures and treatments offered at Texas Surgical Dermatology PA please call 832.663.6566 or click here to contact our dermatologists. Helping patients in Houston, The Woodlands, Springs, Katy and other surrounding areas of Texas.