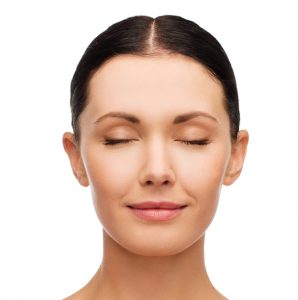 Frequent sun exposure over a long period of time may lead to Actinic Keratosis (AK), which is a common skin disorder. The outer, protective skin layer becomes thicker, usually forming scaly, rough and flat lesions that could be brown or pinkish in color.
The common sites where actinic keratoses may usually appear include the face, neck, ears, forearms, chest and the backs of the hands.
People with a fair skin and light hair are generally at a higher risk of AK because they may get sunburns easily when exposed to the sun. People with outdoor jobs are also more vulnerable than others. The remarkable board certified dermatologists Dr. Tri H. Nguyen and Dr. George Hughes III provide safe and proven treatments for AK to patients in Houston, Katy, Spring, The Woodlands, Texas, and other cities and suburbs in this part of Texas.
Treatments
A patient suffering from actinic keratosis should get professional dermatology treatment because the lesions are pre-cancerous. Liquid nitrogen application is one of the established treatments for AK. This will cause freezing of the lesions, leading to their separation from the healthy skin underneath. Other treatment options for AK include application of topical anti-cancer drugs, photodynamic therapy, and chemical peels.
During and after the treatment sessions, the patient should stay committed to avoiding sun exposure in the affected areas. They should ideally wear long sleeves and a brimmed hat when going outdoors in the sun. The exposed areas of the skin should be protected with a sunscreen of SPF 30 or higher. The sunscreen may work better when applied about 30 minutes prior to sun exposure.
Topical Therapies
If the affected surface area is large, the treatment provider may recommend a topical therapy, even though it may take a longer time to show results. Topical medications are generally required to be applied daily for a specified time period in order to produce the required skin reaction. Reactions will be significant if multiple lesions are involved.
One of the advantages of topical therapies is that they may be able to control the AKs for a longer period of time. Scarring is generally not an issue in these treatments. Temporary side effects such as redness, oozing and crusting of the skin in the treated areas may occur.
Cryotherapy
In cryotherapy procedure, the dermatologist will apply liquid nitrogen to the affected sites. This will create a blister that will flake off in a few weeks and get replaced by renewed skin layers. AKs will be frozen very quickly with cryotherapy, but the blister may only occur in about 72 hours. In most cases, skin redness will be the only side effect of this treatment.
Chemical Peels
A customized chemical peel treatment can help to treat actinic keratoses. The chemical solution will cause the affected skin to peel off in a few days, revealing new skin underneath. Temporary redness and swelling may occur, depending on the depth of the peel.
Photodynamic Therapy (PDT)
Photodynamic Therapy (PDT) involves the application of a sensitizing chemical to the affected sites for a brief period. The skin is then exposed to a blue light, which activates the chemical and destroy the AKs. Adroit and stellar board certified dermatologists Dr. Nguyen and Dr. Hughes receive patients from Houston, Katy, Spring, The Woodlands, Texas, and nearby areas for AK treatments.
For more information on procedures and treatments offered at Texas Surgical Dermatology PA please call 832.663.6566 or click here to contact our dermatologists. Helping patients in Houston, The Woodlands, Springs, Katy and other surrounding areas of Texas.