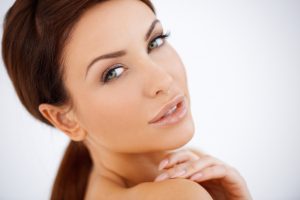 Skin care procedures have become advanced over the years due to cutting edge techniques and technology, but the single most important factor that still determines the final outcome in any dermatology procedure is the skill and experience of the dermatologist.  
Therefore, patients should choose their medical or cosmetic dermatologist carefully to achieve desirable and predictable results.
The standout Texas Surgical Dermatology provides proven and effective treatments for skin cancers, Mohs Micrographic Surgery, Reconstructive Surgery, cosmetic dermatology, dermatologic surgery and phlebology. Led by judicious board certified dermatologists Dr. Tri H. Nguyen and Dr. George Hughes III, the practice provides skin care procedures to patients in Houston, Katy, Spring, The Woodlands, Texas, and surrounding communities in this part of the country.
Dr. Nguyen
Dr. Nguyen is widely recognized for his expertise in the areas of cosmetic dermatology, apart from his focus on medical and surgical dermatology procedures. He also specializes in the treatment of veins and venous diseases, and was elected a Fellow of the American College of Phlebology, a recognition awarded to only 60 physicians in the United States as of 2016.
Dr. Nguyen is driven by passion to deliver comprehensive and successful outcomes in every cosmetic dermatology procedure. Constantly exceeding the highest standards in safety and quality, Dr. Nugyen manages to achieve best patient satisfaction levels in almost every procedure.
In terms of experience and knowledge, Dr. Nguyen has served as faculty at the Mayo Clinic (Rochester, MN) and at MD Anderson Cancer Center where he was a Professor of Dermatology and Head and Neck Surgery. As an authoritative expert and educator in the field, he has given over 200 lectures nationally and internationally and is a frequently invited speaker.
 He has trained numerous residents and fellows and is well published, with two medical textbooks and over 50 scientific articles and book chapters.
Dr. Hughes
Dr. Hughes has more than four decades of experience in dermatology practice. He graduated from the University of Texas at Austin in 1969. He then attended the University of Texas Medical Branch at Galveston, followed by an internship at the University of Texas at Houston in 1974, and a three year dermatology residency at Baylor College of Medicine in 1977.
Dr. Hughes has been board certified in the American Board of Dermatology since 1977. He is a member of the Texas Medical Association, Harris County Medical Society, Houston Dermatological Society, and the American Academy of Dermatology. He served as vice president as well as president of the Houston Dermatological Society. Dr. Hughes has been a clinical assistant professor of dermatology in the Department of Dermatology at Baylor College of Medicine since 1977.
Why Choose a Board Certified Dermatologist?
Patients should ideally choose a board certified dermatologist for their cosmetic or medical skin care conditions. A board certified dermatologist will typically invest in highest quality standards and best practices, adopt the newest skin care procedures and techniques, pursue continuing education, and follow the current safety protocols.
Patients can expect to achieve safe and desirable aesthetic outcomes with board certified dermatologists. Dr. Nguyen and Dr. Hughes receive patients from Houston, Katy, Spring, The Woodlands, Texas, and nearby areas in The Lone Star State for cosmetic dermatology procedures.
For more information on procedures and treatments offered at Texas Surgical Dermatology PA please call 832.663.6566 or click here to contact our dermatologists. Helping patients in Houston, The Woodlands, Springs, Katy and other surrounding areas of Texas.