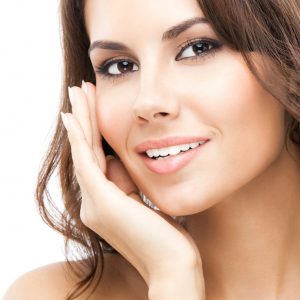 Professional cosmetic skin care procedures can dramatically improve appearance and make a person look more attractive and youthful. However, the key to success in these dermatology procedures lies in the expertise and experience of the dermatologist.
Therefore, patients should seek out the most reliable and recognized dermatologist in their area to receive cosmetic skin care treatments.
Stellar and astute board certified dermatologists Dr. Tri H. Nguyen and Dr. George Hughes III of Texas Surgical Dermatology provide state of the art cosmetic dermatology and various other medical and surgical skin care procedures to patients in Houston, Katy, Spring, The Woodlands, Texas, and surrounding communities.  
Customization
Dr. Nguyen and Dr. Hughes know from experience that best outcomes in any cosmetic dermatology procedure can be achieved only when the treatment provider carefully customizes the procedure according to the patient's unique needs. Therefore, they will invest adequate time in pre-op consultation with the patient to learn about their innate cosmetic needs and aspirations.
They will also evaluate their skin type, degree of skin laxity, overall health condition and other factors in order to incorporate these inputs while creating a procedure tailored to meet those specific conditions. Dr. Nguyen and Dr. Hughes will never adopt a cookie cutter or off the rack treatment approach, and will focus on quality and customization.
Wherever possible, they will offer multiple treatment options to the patient, while explaining the benefits and limitations of each. They will recommend the most appropriate treatment or combination of procedures to suit the unique needs of the patient. With customized treatment planning, they are able to deliver optimal aesthetic outcomes in a less invasive manner.
Combining Art and Science
According to the committed and reliable Dr. Nugyen and Dr. Hughes, a cosmetic dermatologist should combine the principles of both art and science to create most desirable and sustainable results with aesthetic dermatology procedures. The treatment provider should have an eye for aesthetics and at the same follow a conservative, scientific approach to every skin care procedure.
This approach will ensure that the patient gets the best of both the worlds. The final results are not only healthy and long lasting, but also aesthetically superior and natural looking. Patient satisfaction levels in the end will always be good when the treatment provider has maintained the delicate balance between science and art in the procedure.
Personalized Care
Personalized care and attention of the dermatologist makes a big difference to the patient's overall results in any skin care procedure. The sagacious Dr. Nguyen and Dr. Hughes make sure that they remain accessible to every patient right from the time of initial consultation to the actual procedure and up to the recovery stage and beyond.
They will make an effort to create a personal rapport with the patient. A relationship of trust and open communication encourages patients to share their personal cosmetic goals and make full disclosures about their health and specific lifestyle habits, if any.
Board certified dermatologists Dr. Nguyen and Dr. Hughes receive patients from Houston, Katy, Spring, The Woodlands, Texas, and nearby areas for innovative and advanced cosmetic skin care procedures.
For more information on procedures and treatments offered at Texas Surgical Dermatology PA please call 832.663.6566 or click here to contact our dermatologists. Helping patients in Houston, The Woodlands, Springs, Katy and other surrounding areas of Texas.