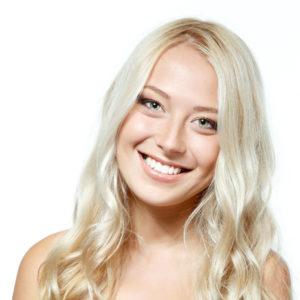 Chemical peels can be broadly classified into light, medium, and deep peels. Light chemical peels are a popular treatment option in cosmetic dermatology. Also known as glycolic acid peels, light chemical peels are a non-invasive way to gently remove the topmost layers damaged or dead skin and promote regeneration of new skin cells.
Treatment of fine lines, chronic dry skin, mild acne, and uneven pigmentation can be gently performed with light chemical peels. Their chemical formulation can vary according to the specific needs of a patient. Outstanding and committed board certified dermatologists Dr. Tri H. Nguyen and Dr. George Hughes III provide light peels to patients in Houston, Katy, Spring, The Woodlands, Texas, and surrounding communities.
Chemical Composition
Light chemical peels are typically composed of glycolic acid or salicylic acid. Glycolic acid is an alpha hydroxy acid (AHA), which is naturally found in sugar cane. This is the most commonly used ingredient in light peels. The specific ingredients and formulation of a light chemical peel will, however, depend on the specific dermatology care needs of the patient.
In case of light peels, the chemical solution is retained on the skin for a relatively short time period. The AHA peel, when applied to the facial skin, will work by removing the upper layers of dead skin in order to reveal a new, smooth skin layer. The chemical solution triggers the production of new collagen and elastin fibers, which help to volumize and create more youthful skin.
Candidates
People with mild skin imperfections, who want to enhance and rejuvenate the skin appearance without going through a harsher treatment or a prolonged recovery, may make good candidates for light chemical peel treatment. Light chemical peels exfolidate the surface of the skin and clear the clogged pores. Mild acne scars can be diminished with a light chemical peel treatment program.
Procedure
To prepare for a light chemical peel treatment, the provider will first cleanse the patient's skin in the affected area. The chemical solution with the specific concentration and formulation of the glycolic acid will be applied to the targeted sites. A local anesthetic is mostly not required for light chemical peels, but a patient may request for it to help avoid any discomfort.
The patient will feel a warm stinging or tingling sensation as the chemical peel works on the skin. After the chemical solution has been retained on the skin for the prescribed time period, the dermatologist will wash it away with water and apply a soothing gel or lotion. The complete procedure can be performed in less than an hour. Most patients will not experience any significant skin redness or other side effects.
Recovery
The patient can usually return to their normal routine immediately after the light chemical peel treatment. But multiple treatments may be required to achieve optimal results. Mild flaking of the skin may occur after each AHA peel treatment. Board certified dermatologists Dr. Nguyen and Dr. Hughes receive patients from Houston, Katy, Spring, The Woodlands, Texas, and other communities and cities across this part of the American southwest for light chemical peels.
For more information on procedures and treatments offered at Texas Surgical Dermatology PA please call 832.663.6566 or click here to contact our dermatologists. Helping patients in Houston, The Woodlands, Springs, Katy and other surrounding areas of Texas.