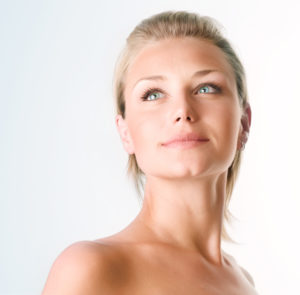 Chemical peels are a popular procedure in cosmetic dermatology for facial rejuvenation. The procedure does not involve surgery or lasers, which makes it a more widely acceptable treatment option. But there are different types of chemical peels, which may be more appropriate for candidates with specific skin concerns.
At the time of initial consultation, the treatment provider will explain to the patient about the various types of chemical peels suited to their needs. Chemical peel treatments may also be customized to match with the patient's unique requirements. Focused and successful board certified dermatologists Dr. Tri H. Nguyen and Dr. George Hughes III provide chemical peels to patients in Houston, Katy, Spring, The Woodlands, Texas, and surrounding locations.
Characteristics of an Appropriate Candidate
In general, people with fair skin and light hair are considered to be the best candidates for chemical peels because they can achieve optimal results from this treatment. However, patients with other skin pigmentation and hair color may also gain benefit in their skin appearance.
If an individual is dissatisfied with their facial skin appearance, wants to avoid invasive procedures, and has reviewed various cosmetic dermatology treatment options before choosing chemical peels, they will usually achieve most satisfying results. In any case, the candidate should have realistic expectations from a non-surgical procedure such as chemical peel.
The candidate should not have an untreated skin infection in the facial area, and should not be allergic to one of the ingredients of the chemical peel chosen by them. Most patients having aesthetic goals to alleviate acne, mitigate mild wrinkles or fine lines, remove age spots, improve skin texture, or reduce the effects of sun and wind damage, will typically make good candidates for chemical peels.
Different types of chemical peels are available in varying strengths to meet the specific goals of a patient. The dermatologist will carefully determine the suitability of a candidate for a particular chemical peel or a combination of peels, depending on their skin type, nature of skin problem, personal aesthetic goals, general health, age and skin laxity, and recommend a customized treatment plan.
Candidates for Deep Peels
People who want to minimize coarse wrinkles, eliminate a pre-cancerous growth, or improve blotches caused by age or sun damage will usually benefit from a deep chemical peel. These candidates should be prepared for a longer procedure and an extended recovery period and downtime.
People with dark skin or those suffering from a heart condition may not be ideal candidates. The candidate should be prepared for sedation because some deep chemical peels may require this. The candidate should also have the commitment to avoid direct sun exposure for a long time after the procedure, or wear a sunscreen as instructed by the dermatologist.
If the patient has a large or unusual facial scar formation, such as keloids, they may not make good candidates for chemical peels. Smokers should be ready to stop the habit for a certain time period as specified by the dermatologist. Board certified dermatologists Dr. Nguyen and Dr. Hughes receive patients from Houston, Katy, Spring, The Woodlands, Texas, and other parts of this state that extend across the landscape for chemical peels.

For more information on procedures and treatments offered at Texas Surgical Dermatology PA please call 832.663.6566 or click here to contact our dermatologists. Helping patients in Houston, The Woodlands, Springs, Katy and other surrounding areas of Texas.