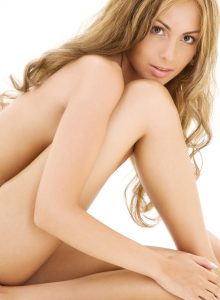 Some dermatologic surgery procedures, such as Mohs Surgery, are undertaken only when they are medically necessary. However, some other procedures may be medically required or for cosmetic purposes.
For instance, dermabrasion can help repair scar damage which may be considered to be a medically necessity or mitigate the appearance of signs of aging, which is a cosmetic use.
Seeking Counsel from Knowledgeable People
When making decisions on dermatologic procedures, the patient should discuss with their dermatologist and insurer.
Texas Surgical Dermatology, led by board certified dermatologist Dr. Tri H. Nguyen, provides dermatologic surgery to patients in Houston, Katy, Spring, The Woodlands, Texas, and surrounding locations.
Mohs Surgery
There are various types of skin cancer including basal cell carcinoma (BCC), which is the most common form, and squamous cell carcinoma (SCC). If detected in the initial stages, most skin cancers can be cured.
Mohs surgery helps spare as much healthy tissue as possible and offers the highest cure rate. The Mohs surgeon will remove the cancerous tissue in layers, and will repeat this process until the last tissue specimen removed is cancer-free. A local anesthetic will be re-administered as required.
Skin Biopsy
A skin biopsy refers to a procedure in which a specimen of skin tissue is removed, processed, and analyzed under a microscope. Skin biopsies are usually undertaken to detect skin cancer.
An abnormal area of skin that has changed size, shape, color, or appearance or has not healed after an injury may be suspected of skin cancer.
Excision for Non-Melanoma Skin Cancer
The removal of skin cancer along with a margin of healthy tissue around it is known as excision. The patient will receive a local anesthetic to numb the area.
The surgeon will close the incisions with sutures after the cancerous area is removed. The patient may sometimes require a skin flap or graft if the incision is large. Reconstructive surgery may be necessary if the excision leaves behind a scar.
Surgical Excision of Melanoma
Surgery to excise (remove) a melanoma eliminates the entire melanoma in addition to a border (margin) of healthy skin. The width of the border of the healthy skin removed will depend on the melanoma's depth. The surgeon will remove more tissue, typically skin and fat, from beneath the melanoma.
Laser Resurfacing
Laser resurfacing treatment enhances the appearance of the skin. It delivers brief pulses of high-energy light through a laser. Substances in the skin, known as chromophores, and water absorb this light.
Subsequently, the heat vaporizes thin sections of skin in a layer-by-layer manner. New skin grows to replace the damaged skin that was eliminated during the laser treatment as the skin heals after this procedure.
Dermabrasion
Dermabrasion refers to a treatment that enhances the appearance of the skin. In this procedure, the provider uses a wire brush or diamond wheel with rough edges, known as a burr or fraise, to eliminate the upper skin layers.
The burr or the brush spins rapidly, taking off and leveling (planning or abrading) the uppermost skin layers. The skin is injured during this process and bleeds as well. As the injury heals, new skin grows in place of the damaged skin.
Board certified dermatologist Dr. Tri H. Nguyen receives patients from Houston, Katy, Spring, The Woodlands, Texas, and nearby areas for dermatologic surgery.
For more information on procedures and treatments offered at Texas Surgical Dermatology PA please call 832.663.6566 or click here to contact our dermatologists. Helping patients in Houston, The Woodlands, Springs, Katy and other surrounding areas of Texas.