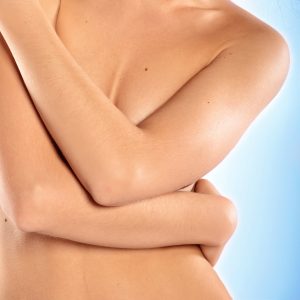 In Mohs micrographic surgery, the surgeon removes skin cancer layer-by-layer and analyzes these layers under a microscope right after they are removed.
This procedure enables the Mohs surgeon to examine each skin layer to detect cancerous cells. It involves minimal tissue removal while ensuring that all cancer cells are eliminated.
A local anesthetic will be injected into the skin prior to the procedure. Subsequently, the doctor will remove the skin cancer and a tiny margin of healthy tissue, one layer at a time.
Finality
Each layer of tissue is prepared and analyzed under the microscope for malignant cells. When the surgeon does not detect any more cancer cells under the microscope, the procedure is complete.
Texas Surgical Dermatology, led by board certified dermatologist Dr. Tri H. Nguyen, provides Mohs micrographic surgery to patients in Houston, Katy, Spring, The Woodlands, Texas, and surrounding communities.
Why it is Done
Mohs micrographic surgery is appropriate for the removal of skin cancer that:
Has a likelihood of returning. Mohs micrographic surgery is more successful in acquiring clear margins for cancer types that have uneven borders and a history of removal and redevelopment.

Is located in noticeable areas the skin, making it is necessary to preserve tissue, such as the nose, ears, or eyelids.

Is spreading rapidly.

Has a high level of risk of spreading to other body areas, such as in certain squamous cell carcinomas (SCCs).

Develops in children.
How effective is it?
Mohs micrographic surgery is an effective skin cancer treatment and one that helps preserve as much surrounding healthy skin as possible.
Dermatologists usually recommend this technique for squamous cell carcinoma due to the highest cure rate that it offers as well as its ability to preserve healthy tissue. This technique is also considered the best treatment for basal cell carcinoma as it spares healthy tissue and prevents recurrence.
Risks
The risks associated with this procedure include:
Scarring

Infection of the wound

Pain or discomfort

Bleeding
Things to Keep in Mind
Mohs micrographic surgery is the most effective procedure to preserve skin tissue around the cancer. However, this procedure requires special training and equipment. For this reason, Mohs surgery should only be undertaken by a trained and experienced surgeon.
After the Surgery
After eliminating all the cancerous tissue, the surgeon will inform the patient on their options for wound healing. They will undertake one of the below, depending on the patient's circumstances:
Suture the wound closed.

Allow the incision to heal on its own.

Take a skin flap from another area of the body to help cover the wound.

Take a skin graft from another area of the body to help cover the wound.

Close the wound temporarily and set for reconstructive surgery at a later date.
The patient will likely return home with all their skin cancer eliminated as the surgeon will be able to see the outcomes immediately after removing tissue. But they will need to follow up with their doctor to ensure that the recovery is on track.
Discomfort, redness, bleeding, and inflammation are some common side-effects of Mohs surgery. However, these issues will resolve by themselves over time. The doctor will provide the patient with guidelines on how to clean the wound and regarding any medications that they need to take.
Board certified dermatologist Dr. Tri H. Nguyen receives patients from Houston, Katy, Spring, The Woodlands, Texas, and nearby areas for Mohs micrographic surgery.
For more information on procedures and treatments offered at Texas Surgical Dermatology PA please call 832.663.6566 or click here to contact our dermatologists. Helping patients in Houston, The Woodlands, Springs, Katy and other surrounding areas of Texas.