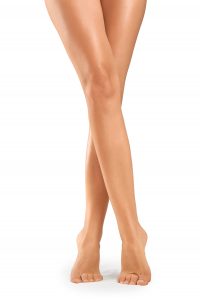 Spider vein dermatology treatment can help a person to get rid of unsightly veins and restore a smoother, younger looking skin in the affected areas. At the time of initial consultation, the treatment provider will discuss about various aspects of the treatment and its potential effectiveness. The first goal of a responsible provider will be to help the patient make an informed choice.
Some providers may present spider vein treatment before and after photographs during the initial consultation. This can serve a better purpose to explain the patient about the expected benefits of the procedure. Board certified dermatologist Dr. Tri H. Nguyen and Dr. George Hughes III provide spider vein treatments to patients in Houston, Katy, Spring, The Woodlands, Texas, and surrounding locations.
What are Spider Vein Treatment Before and After Images?
Before and after images in case of spider vein treatment refer to a pair or group of photos belonging to a previous patient who has undergone the same treatment with successful results. The photos include images taken prior to the dermatology treatment and after the treatment at a stage when all the treatment sessions are completed and the final results have been established in the treated areas.
A responsible provider will take care to ensure that the photographs are obtained with the consent of the patient and presented before new patients in a discreet way. As part of the standard protocol, the patient's identity may be kept undisclosed. The sole purpose of the treatment provider in this exercise is to use the photos as a visual tool to educate new patients about the benefits and limitations of spider vein treatment.
Advantages
When a new patient is considering a spider vein treatment procedure, they may have concerns about how the procedure will help to improve their skin appearance and whether it will meet their personal cosmetic needs and goals. Some patients may only require limited treatment in a single area, while some others may need more extensive treatment in multiple areas.
In some cases, the dermatologist may recommend a combination of two treatments for better results. In each case, the patient will be in a better position to make the right decisions when they have access to spider vein treatment before and after photos.
Now this will be mentioned down below as well but it cannot be emphasized enough and that is the power of the Internet. Digital technology has revolutionized this industry and so many more. Now patients can see incredible and salient pictures online without anyone being the wiser. Someone can make this critical decision without anyone knowing. Anonymity has reached new heights with website pictures for spider vein treatment procedures.
This means that whatever decision someone makes they can live with it and be comfortable with that decision. If they decide to proceed, they will be less anxious since they will know what to expect.
Reasonable Expectations
Experienced dermatologists want their patients to have a positive mindset, clear aesthetic priorities and reasonable expectations. This will usually help the patient to appreciate the final outcome in a better way and feel more satisfied with the procedure. Therefore, the provider may like to present spider vein treatment before and after photos at the first appointment.
Once the patient knows what the treatment can or cannot do for them, they will have a minimal chance of feeling disappointed with the final outcome. Board certified dermatologist Dr. Nguyen and Dr. Hughes receive patients from Houston, Katy, Spring, The Woodlands, Texas, and other cities across the landscape.  
Online Photos
The dermatologist has an option to provide spider vein treatment before and after photos on their practice website. This will encourage new patients to learn about the procedure and seek solutions by having a consultation with the dermatologist. Now you no longer have to depend on some vague brochure or some Polaroid pictures either. Digital pictures bring more clarity to this industry.
For more information on procedures and treatments offered at Texas Surgical Dermatology PA please call 832.663.6566 or click here to contact our dermatologists. Helping patients in Houston, The Woodlands, Springs, Katy and other surrounding areas of T