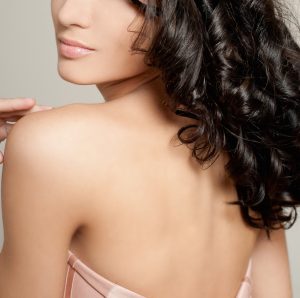 In the US, laser skin resurfacing is a fairly common anti-aging dermatology treatment. During the pre-treatment consultation, the laser resurfacing provider will discuss the advantages and limitations of the treatment.
At the time of the initial consultation, some treatment providers may choose to display laser skin resurfacing before and after pictures.
These images enable the patient to gauge all facets of laser resurfacing comprehensively. The images also create transparency between the patient and the treatment provider by showcasing the expected procedure outcomes. The patient will be able to make a well-informed decision upon reviewing these images.
Texas Surgical Dermatology, led by board certified dermatologists Dr. Tri H. Nguyen and Dr. George G. Hughes III, provides laser skin resurfacing to patients in Houston, Katy, Spring, The Woodlands, Texas, and other suburbs and towns in this area of the state.
Connecting with New Patients
The laser treatment provider can connect more easily with new patients by using laser skin resurfacing before and after pictures.
These pictures offer the patient conclusive visual evidence displaying the skin improvements in previous laser skin resurfacing patients. The new patient may feel more reassured on viewing laser skin resurfacing before and after images.
On seeing these photos, most candidates would feel that laser resurfacing may be an effective procedure for them as well. The laser skin resurfacing outcomes reflected through these images fosters a relationship of trust and transparency between the patient and treatment provider.
Pictures Offer Compelling Visual Evidence
Laser skin resurfacing before and after pictures can offer the patient a better perspective than words can. Words can be open to interpretation, plagued with language barriers, and even simply incredulous. On the other hand, pictures are not affected by these constraints and tell the real story as long as they are not modified or photo-shopped.
The adage, "A picture can say more than a thousand words" is certainly true for before and after images of cosmetic treatments such as laser skin resurfacing. This adage goes way back. But what no one wants to mention is that now we have digital images. Digital technology has transformed about every industry there is and the plastic surgery industry is certainly one of them.
The images that can be seen now offer unprecedented clarity. These laser skin images are not currently on the website but this is another reason why signing up for a consultation is vital. We no longer have to rely on ambiguous brochures or dated Polaroid pictures, digital images are far superior.
Potential to Raise Awareness
The unprecedented power of social media enables treatment providers to reach and display laser skin resurfacing before and after images to thousands of people.
These images can go viral and raise awareness among individuals who may be considering treatments such as laser skin resurfacing to enhance their appearance and mitigate signs of aging.
In case the laser treatment provider or their marketing team is active on social media platforms such as Facebook, Instagram, and Pinterest, it offers an easy avenue to disseminate these before and after images.
Clear and High-Resolution Pictures
Taking a picture is just the primary step in developing clear and high resolution before and after images in this age of digital technology. The use of advanced software can graphically showcase the patient's results effectively. For instance, the use of vivid arrows, circles, or text to focus on the differences between "before" and "after" is an effective technique.
But it is critical to ensure that the images are consistent and completely genuine. The editing of such images should only be geared towards enhancing clarity to educate the patient more adequately.
Board certified dermatologists Dr. Nguyen and Dr. Hughes receive patients for laser skin resurfacing and other dermatology treatments from Houston, Katy, Spring, The Woodlands, Texas, and nearby areas across the horizon in this sensational state.
There is a long line of satisfied clients related to Texas Surgical Dermatology. One of the main reasons this is the case is because of transparency and their salient website is indicative of this.
For more information on procedures and treatments offered at Texas Surgical Dermatology PA please call 832.663.6566 or click here to contact our dermatologists. Helping patients in Houston, The Woodlands, Springs, Katy and other surrounding areas of Texas.