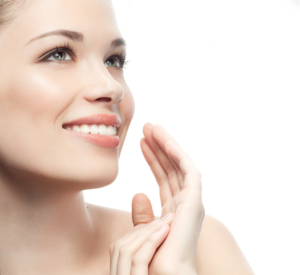 Laser skin rejuvenation is one of the popular cosmetic dermatology procedures to get rid of mild to moderate aging signs and other skin imperfections, particularly in more visible areas such as the face and neck. At the time of initial consultation, the laser expert will discuss various aspects of the procedure to educate the patient.
Some laser treatment providers may prefer to show laser skin rejuvenation before and after photographs at the first appointment. This can help a new patient understand the potential effectiveness of the treatment in a better way.
Board certified dermatologists Dr. Tri H. Nguyen and Dr. George Hughes III of Texas Surgical Dermatology provide laser skin rejuvenation to patients in Houston, Katy, Spring, The Woodlands, Texas, and surrounding locations.
What are Laser Skin Rejuvenation Before and After Images?
Before and after images in case of laser skin rejuvenation dermatology procedure refer to a set of pictures belonging to a past patient who has received the same procedure successfully.
The set includes images take prior to the procedure and after the procedure at a stage when all the laser treatment sessions are completed and the desired effects of the treatment have developed.
The dermatologist will take these pictures with the prior consent of the patient, and show them to new patients in a discreet manner. The only goal of the dermatologist here is to use these photos as a visual aid to educate new patients about various aspects of laser skin rejuvenation and help them make an informed choice.
Advantages
When a new patient visits the office of a dermatologist for laser skin rejuvenation procedure, they may not have a clear idea how the procedure will improve their skin appearance, and whether it can meet their personal aesthetic needs and goals. Some patients may need only superficial or mild laser treatment in one area, while some others may require deeper and more pervasive laser skin resurfacing in multiple sites.
In some cases, the dermatologist may recommend laser treatment in conjunction with another skin care treatment or product to produce enhanced outcomes. The patient must choose the appropriate options to meet their unique aesthetic goals most effectively. This is where laser skin rejuvenation before and after images can prove to be useful and help the patient make the right decisions.
You can see these pictures during the consultation perhaps. In the age of digital technology, these pictures can enable a patient to understand how cosmetic dermatology will look on them. This along with the words from Dr. Nguyen and/or Dr. Hughes should be enough to help anyone make a decision on whether or not they want to be a customer.
Keeping Realistic Expectations
In any cosmetic dermatology procedure such as laser skin rejuvenation, patients who have a positive outlook, clear aesthetic goals and realistic expectations will typically achieve higher satisfaction levels in the end.
The dermatologist will try to ensure that the patient knows exactly what the procedure can or cannot do for them before they go ahead with it. This purpose can be achieved most effectively with the help of laser skin rejuvenation before and after photos.
The dermatologist may choose to provide laser skin rejuvenation before and after photos on their practice website but for this particular procedure a patient will have to ask for a consultation perhaps to see these amazing pictures.
There are some amazing and profound pictures on the website to offer anyone the opportunity to see the skill and craftsmanship of these reliable surgeons. Transparency is vital to this clinic and this practice has no problem with revealing their capabilities and breadth of understanding of this industry.
Reliable dermatologists Dr. Nguyen and Dr. Hughes receive patients from Houston, Katy, Spring, The Woodlands, Texas, and nearby areas for laser skin rejuvenation.
For more information on procedures and treatments offered at Texas Surgical Dermatology PA please call 832.663.6566 or click here to contact our dermatologists. Helping patients in Houston, The Woodlands, Springs, Katy and other surrounding areas of Texas.