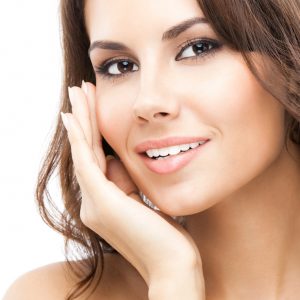 Laser skin rejuvenation is a sought-after cosmetic dermatology procedure for individuals who are seeking a non-invasive option for skin revitalization.
Laser procedures are effective, safe, and convenient. This treatment can offer patients smoother, more youthful skin. Outcomes of laser skin resurfacing sustain for a fairly long time. However, the longevity varies from one patient to another.
During the initial consultation, the laser skin treatment provider will explain various aspects of the procedure to the patient, including the estimated longevity of the results. Board certified dermatologists Dr. Tri H. Nguyen and Dr. George Hughes III of Texas Surgical Dermatology provide laser skin rejuvenation to patients in Houston, Katy, Spring, The Woodlands, Texas, and surrounding locations in the amazing state of Texas.
Factors Impacting the Sustainability of Results
A few key factors that influence the sustainability of the laser skin rejuvenation procedure may include:
Skin Condition
Laser skin rejuvenation treatment involves gently removing the successive upper layers of skin to reduce the impact of fine lines, wrinkles, and other superficial skin imperfections. The effectiveness and sustainability of the results will depend on various factors such as the patient's age, the degree of laxity in the skin, skin type and thickness, and the depth of creases, wrinkles, and imperfections.
Type of Laser
The treatment provider may use an ablative or non-ablative laser on the patient's skin depending on individual needs. Treatments that are more invasive will likely offer more dramatic results that are deeper and more sustainable. However, these treatments will involve a more significant recovery time. On the other hand, a mild laser procedure will produce more superficial and less durable results but may entail a shorter recovery or no downtime at all.
Number of Treatments
The provider will identify the best treatment course and the total number of sessions that a patient may need. If the patient chooses to undergo the ideal treatment plan and remains dedicated to receiving each session as per schedule, they can achieve better and more sustainable outcomes. Patients with deep lines or acne scars will need a more prolonged treatment to achieve ideal and long-lasting results.
Average Longevity
A single laser cannot address all skin issues for various skin types. Therefore, different lasers are designed for different kinds of skin imperfections and skin types. This means that the sustainability of the treatment will differ in each case. However, a patient may expect the outcomes of laser skin rejuvenation to last for between six months to two years on an average.
The laser energy will go deep into the tissue layers of the treatment site to prompt the production of new collagen fibers. This collagen will plump the skin making it appear brighter and more youthful-looking from within. Outcomes are long-lasting as the production of fresh collagen and elastin fibers will revitalize the skin in a healthy, natural manner.
Types of Lasers
Different types of lasers will offer different levels of outcomes dependent on the skin problem. The most sustainable and dramatic outcomes are typically achieved with CO2 ablative lasers that are optimized to address deep wrinkles, warts, scars, and other noticeable skin flaws.
Some innovative lasers technologies can be both ablative and non-ablative, and will promote the production of fresh collagen. Considerate dermatologists Dr. Nguyen and Dr. Hughes receive patients from Houston, Katy, Spring, The Woodlands, Texas, and other cities and suburbs in this part of the country for laser skin rejuvenation.
For more information on procedures and treatments offered at Texas Surgical Dermatology PA please call 832.663.6566 or click here to contact our dermatologists. Helping patients in Houston, The Woodlands, Springs, Katy and other surrounding areas of Texas.