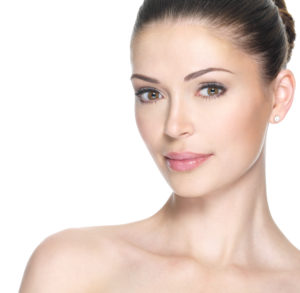 Juvederm dermal filler is a safe and proven FDA approved injectable dermatology procedure to volumize the thinning areas of the face, and improve wrinkles and fine lines. During the initial consultation, the treatment provider will explain about all aspects of this treatment and may also present Juvederm before and after photographs before the patient.
The first concern of a responsible provider will be to educate the patient about the potential effectiveness of Juvederm dermal filler, and help them make an informed choice.
Innovative board certified dermatologists Dr. Tri H. Nguyen and Dr. George Hughes III provide Juvederm and other dermal filler injections to patients in Houston, Katy, Spring, The Woodlands, Texas, and surrounding locations across the horizon.  
What are Juvederm Before and After Pictures?
Before and after pictures in case of Juvederm filler dermatology treatment refer to a pair or group of images belonging to an earlier patient who has undergone the same injectable procedure with successful results. The pictures include images taken prior to the injections and after the injections at a stage when the post-operative redness and swelling is resolved and full effects of Juvederm facial filler have been established.
The dermatologist will take care to ensure that the pictures are taken with the consent of the patient and presented before new patients in an appropriate manner. The patient's identity may be kept confidential as needed. The only purpose of the provider in this exercise is to use the pictures as a visual tool to explain to the new patients about what Juvederm cosmetic filler cannot or cannot do for them.
The big change here is digital technology. Now this technology has been around for years but years really is not that long of a time. It would be negligent not to discuss digital technology a little when focusing on this topic. Now the plastic surgery industry is not the only industry to use this cutting edge technology but it has utilized this technology to the benefit of patient after patient.
Advantages
Patients who are seeking to rejuvenate the face by reducing the conspicuous signs of aging will have several options before them, and it can be difficult to determine the best one for their needs.
Some patients may need only a limited treatment in one area of the face with Juvederm, while others may require more intensive treatment in multiple facial sites.
Sometimes the treatment may be combined with Botox or another treatment. In each case, the patient will be in a better position to make a decision when they have access to Juvederm dermal filler before and after photos.
Being Realistic
In any aesthetic procedure, it is important to ensure that the patient gets a realistic understanding of the potential benefits. Therefore, the dermatologist may prefer to present Juvederm facial filler before and after photos at the very outset so that the patient knows clearly what to expect and what not to expect from the results. This will also minimize the risk of any disappointment occurring at a later stage for the patient.
Photo Gallery
The surgeon has the option to provide Juvederm before and after photos on their practice website under a separate section called image or photo gallery. Dr. Nguyen and Dr. Hughes do that on their website with acumen on the dermal filler photo page.
New patients can review the photos beforehand, and then choose whether to visit the surgeon's office for a Juvederm consultation. Wise and noteworthy dermatologists Dr. Nguyen and Dr. Hughes receive patients from Houston, Katy, Spring, The Woodlands, Texas, and nearby areas in this part of the nation for Juvederm filler treatment.
Now patients can see what to expect before they ever sign on any dotted line. This may impress any patient because it gives them the opportunity to pretty much predict the future. Because these images are so vivid they can apply what they see on their screen to their own body. They can do this in harmony as well; no one will even know they are looking at these pictures or considering this procedure unless they divulge with them this information. More power to the people!
For more information on procedures and treatments offered at Texas Surgical Dermatology PA please call 832.663.6566 or click here to contact our dermatologists. Helping patients in Houston, The Woodlands, Springs, Katy and other surrounding areas of Texas.