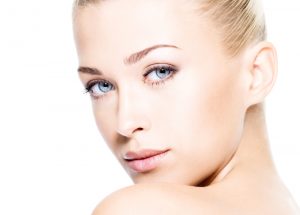 When considering a cosmetic dermatology procedure, the patient should invest sufficient time and effort in selecting the right dermatologist. The skill of the dermatologist is probably the single most important factor that will have an influence on the final outcome of the procedure.
The judicious Dr. Tri H Nguyen is a fellowship trained and board certified dermatologist providing state of the art skin care procedures.
The noteworthy and cordial Dr. Nugyen will provide personalized care and attention to every patient, and utilize advanced techniques to create safe and desirable results. He provides dermatology treatments to patients in Houston, Katy, Spring, The Woodlands, Texas, and surrounding communities.
Professional Credentials
Dr. Nguyen is a board certified dermatologist and a fellowship trained in Mohs Surgery. He also specializes in phlebology, which involves the treatments of veins and venous diseases. In addition to leading a private medical and cosmetic dermatology practice, Dr. Nguyen provides guidance and training to residents and fellows in the field of dermatology.
He has served as an Assistant Professor at the Mayo Clinic Foundation in Rochester, MN. He was also a Professor of Dermatology and Head and Neck Surgery at MD Anderson Cancer Center. Dr. Nguyen has made numerous scientific presentations and delivered more than 200 lectures nationally and internationally, and is a frequently invited speaker.
He has published two medical textbooks and more than 50 scientific articles and book chapters. He is widely recognized as an authority in the field of medical, surgical and cosmetic dermatology.
Focus on Cutting Edge Innovations
The dignified Dr. Nguyen performs a variety of dermatology treatments and introduces innovations wherever possible to make the procedures safer, more targeted and involving minimally discomfort and downtime. He stays updated with the latest skin care techniques, and provides his patients with the best treatment options.
The perspicacious Dr. Nguyen is a member of professional societies that enable him to be in touch and network with some of the eminent experts in the field of dermatology. He also spends time in research and has participated in national and international presentations. He utilizes all his professional exposure and knowledge to the benefit of his patients in every procedure that he performs.
Why Choose a Board Certified Dermatologist?
Dr. Nguyen is a board certified dermatologist, which is a coveted certification awarded only to a few dermatologists every year. A board certification assures a patient that the surgeon would have undergone a certain minimum number of years of training in the area of dermatology.
Board certified dermatologists typically invest in high quality standards and best practices, adopt safe, proven and effective techniques, pursue continuing education, and follow the latest safety protocols to deliver the best results to their patients.
Customized Treatment Approach
Cosmetic dermatology procedures involve a combination of art and science, and should not be dealt with a one size fits all approach. Best outcomes in such procedures are achieved when the dermatologist considers the unique anatomical features of the patient and matches them with their personal aesthetic needs and goals.
Dependable and amazing dermatologists Dr. Tri H. Nugyen and Dr. George Hughes III receive patients from Houston, Katy, Spring, The Woodlands, Texas, and other towns and cities in this part of the profound and rising state of Texas.

For more information on procedures and treatments offered at Texas Surgical Dermatology PA please call 832.663.6566 or click here to contact our dermatologists. Helping patients in Houston, The Woodlands, Springs, Katy and other surrounding areas of Texas.