Botulinum
toxin (BOTOX)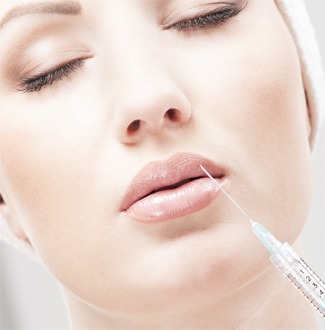 Women and men who are worried about the onset of aging lines on their face, and are seeking non-surgical solutions may be candidates for Botox injections. Botox is proven and effective treatment for the reduction of facial lines and wrinkles.
The FDA had first approved Botox in 2002 for cosmetic reduction of frown lines, and since then it has remained the number one non-surgical facial anti-aging treatment.
Botox can most effectively reduce the horizontal lines on the forehead and lines between the brows. Lines emanating from the outer corners of the eyes (crow's feet) can also be best treated with Botox.
The FDA has approved both these cosmetic applications. Experienced dermatologists may also successfully use Botox for various non-label applications to rejuvenate the facial appearance.
Texas Surgical Dermatology, led by board certified dermatologist Dr. Tri H. Nguyen provides Botox injections to patients in Houston, Katy, Spring, The Woodlands, Texas, and surrounding locations.
Cosmetic Benefits
The active ingredient in Botox is botulinum toxin type A, which is a highly potent biological agent to ease targeted facial muscles that are causing wrinkle formation on the surface of the skin. Botulinum toxin, which used in very tiny quantities, can temporarily relax the underlying muscles, which will result in fading away of the wrinkle almost immediately.
Sometimes a cosmetic dermatologist may combine Botox with dermal filler injections to provide a 'liquid facelift' treatment to patients. Temporary brow lift, eyelid lift and forehead lift may also be performed in a completely non-surgical way with Botox in conjunction with other minimally invasive treatments.
Botox Cosmetic Applications in Specific Areas
Eyes
Dynamic wrinkles and fine lines may form around the eyes because of repetitive movements of the eye muscles and facial expressions. Botox often works very well to treat these lines. Botulinum toxin will only relax the overactive muscle that is creating wrinkles, and not the nerves of sensation. So, sensation loss will not occur in the treated sites.
Brows
Frowning, laughing, smiling and other expressions can gradually cause conspicuous wrinkles to form between the brows. Botox can correct mild to severe frown lines between the brows. A growing number of men are also now choosing Botox to reduce deep furrows between the brows.
Forehead
Deep forehead lines can make the face appear old, tired or angry. Aging effects will also create permanent horizontal creases in the forehead over time. Botox can mitigate the impact of these lines by easing the underlying forehead muscles. Botox is usually more effective for the treatment of horizontal lines.
Jaw Contouring
Botox treatment providers in recent years have used Botox with excellent results to improve jaw contours. If your jaw muscles (that are used for chewing) are large, it could make your face appear square shaped. Botox can be used skillfully to create a more oval shaped, natural looking face.
The FDA has also approved Botox for a number of medical applications, such as migraine treatment, reduction of hyperhidrosis (excessive perspiration), and involuntary movement of eye muscles. Board certified dermatologist Dr. Tri H. Nguyen receives patients from Houston, Katy, Spring, The Woodlands, Texas, and nearby areas for Botox injections.
For More Information contact our Board Certified in Dermatologists at Texas Surgical Dermatology in Spring, TX
For more information on procedures and treatments offered at Texas Surgical Dermatology PA please call 832.663.6566 or click here to contact our dermatologists. Helping patients in Houston, The Woodlands, Spring, Katy and other surrounding areas of Texas.