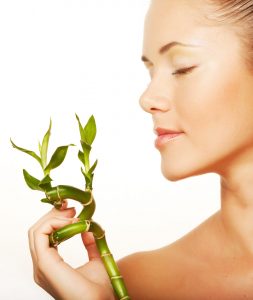 Recent advancements in facial cosmetic dermatology offer patients excellent solutions to address the effects of lifestyle, heredity, and environmental factors on their facial skin.
Patients can now avail of various facial rejuvenation procedures to mitigate the appearance of fine lines and wrinkles, treat issues such as rosacea and acne, or improve their facial skin care routine to attain a natural and healthy appearance.
Texas Surgical Dermatology, led by board certified dermatologist Dr. Tri H. Ngueyn, provides skin care treatments to patients in Houston, Katy, Spring, The Woodlands, Texas, and surrounding locations.
Acne Blue Light Therapy
This light therapy targets the bacteria that cause the development of acne. Acne Blue Light therapy can effectively treat moderate acne that has been unresponsive to other facial skin care treatments. The patient undergoes this procedure over several weeks. This therapy causes side-effects only in rare cases and does not harm the skin.
Chemical Peel
A chemical peel involves the application of a chemical solution to facial skin. It rejuvenates facial skin by removing the uppermost skin layer reducing the appearance of uneven pigmentation, wrinkles, and sun damage.
Chemical peels come in a variety of strengths and contain different ingredients. Light peels which are administered by a trained clinician or physician offer the skin a refreshed appearance.
Only a trained expert should perform stronger peels as they remove skin more deeply to eliminate fine lines and wrinkles.
IPL Photofacial
Intense Pulsed Light (IPL) can enhance the facial appearance by reducing the effects of heredity, sun exposure, and aging on the skin. It can also greatly improve skin aberrations such as uneven pigmentation, freckles, wrinkles, facial veins, rosacea, enlarged pores, and brown spots.
This aesthetic dermatology procedure does not involve any "downtime," and the patient can immediately resume their routine activities after their IPL Photofacial treatment.
Laser Skin Resurfacing
Laser skin resurfacing eliminates the skin's outermost layers that may be damaged or unevenly pigmented. This procedure also encourages the production of collagen and elastin in the deeper layers of the skin. Laser skin resurfacing can rejuvenate facial and neck skin by reducing the appearance of fine lines and wrinkles.
Laser Skin Tightening
Laser skin tightening is an innovative, nonsurgical procedure that helps eliminate wrinkles and tighten the skin using infrared light. The laser light provides targeted heat to the skin's underlying layers.
This encourages the production of collagen enabling the skin to appear tauter. This procedure is ideal for patients seeking an effective alternative to traditional facelift surgery. Laser skin tightening does not involve anesthesia, incisions, or downtime.
Microdermabrasion
Microdermabrasion is an effective procedure to remove or reduce age spots and mild acne scars. This in-office procedure is known as a "lunchtime" wrinkle treatment as it can be administered quickly. Microdermabrasion involves the physician using a handheld instrument to spray tiny crystals on the skin's surface.
These crystals will gently exfoliate the upper layer of the skin while light suction removes dead skin cells and the crystals at the same time. Similar to many facial rejuvenation treatments, the patient will require more than one microdermabrasion sessions for the effective removal of wrinkles or reduction of unwanted pigmentation.  
Board certified dermatologist Dr. Tri H. Nguyen receives patients from Houston, Katy, Spring, The Woodlands, Texas, and nearby areas.
For more information on procedures and treatments offered at Texas Surgical Dermatology PA please call 832.663.6566 or click here to contact our dermatologists. Helping patients in Houston, The Woodlands, Springs, Katy and other surrounding areas of Texas.