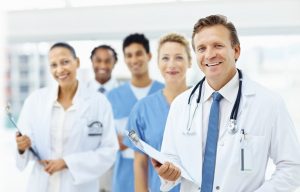 When researching mohs surgery, you may have come across two organizations related to the procedure – the American College of Mohs Surgery and the American Society for Mohs Surgery. It is important to understand the differences between these two groups in order to ensure that you are receiving the best care from a qualified mohs specialist. Dr. Tri H Nguyen (pronounced "Tree Winn") is Board Certified in Dermatology and fellowship trained in Mohs surgery and is the leading Mohs surgeon in Houston TX.
The American College of Mohs Surgery
The American College of Mohs Surgery (ACMS) is a professional organization dedicated to promoting excellence in the field of Mohs micrographic surgery. Established in 1967, the ACMS is the foremost authority on Mohs surgery, with memberships including board-certified dermatologists, who are Mohs fellowship-trained in the specialty and practice Mohs surgery exclusively. The ACMS promotes high standards of care, promotes ongoing education, and recognizes outstanding accomplishments in the field of Mohs surgery.
The ACMS works to ensure that only qualified and highly-trained professionals are certified in the specialty and are performing quality Mohs surgery. All members of the ACMS must have at least one year of specialized training, usually from an accredited program, and must pass a comprehensive written examination to become certified.
The ACMS also offers continuing medical education (CME) courses, workshops, seminars, and other programs to provide support for Mohs surgeons and their patients. This helps to ensure that members of the ACMS are up-to-date on the latest developments in the field, allowing them to provide the highest quality of care.
The ACMS also works with other organizations, such as the American Academy of Dermatology and American Society for Dermatologic Surgery, to promote awareness and understanding of Mohs surgery. This includes developing new protocols and guidelines for patient care, helping to educate both medical professionals and the public about this important specialty.
The American Society for Mohs Surgery
The American Society for Mohs Surgery (ASMS) is a professional society dedicated to the practice and advancement of Mohs surgery. Founded in 1990, ASMS focuses on the advancement of Mohs Surgery through education and research. ASMS is also dedicated to advocating for the interests of Mohs surgeons, Mohs fellowship trained physicians, and other professionals involved in the field.
The mission of ASMS is to provide a unified voice for Mohs surgeons, to promote education and research, and to establish standards of practice. The society promotes public awareness of skin cancer and the effectiveness of Mohs Surgery as a treatment. ASMS strives to ensure that Mohs surgeons are recognized as experts in skin cancer care and research.
The ASMS supports high quality patient care by promoting continuing medical education courses for Mohs surgeons, offering resources for patients, and providing practice management and advocacy support for Mohs surgeons and other healthcare professionals. It also offers a variety of awards and fellowships to recognize excellence in the field, including the prestigious annual ASMS Fellowships for Mohs fellowship trained physicians.
By joining together in a professional society, Mohs surgeons are able to make a greater impact on the advancement of skin cancer care and treatment. Membership with ASMS allows members to stay informed about current developments in the field and get access to exclusive benefits.
Which One Should You Choose?
When it comes to choosing a Mohs Surgery provider, there are two professional societies that you should be aware of – the American College of Mohs Surgery (ACMS) and the American Society for Mohs Surgery (ASMS). Both organizations are committed to promoting excellence in skin cancer care, but there are some key differences between them.
The American College of Mohs Surgery is the oldest and largest professional organization for Mohs Surgeons in the United States. Members of the ACMS must complete an accredited residency program in Mohs surgery and a rigorous examination process. These surgeons specialize in the use of microscopic surgery to treat skin cancers and other growths.
The American Society for Mohs Surgery is an independent society of fellowship-trained Mohs surgeons who have completed additional advanced training in Mohs Surgery beyond their residency. The ASMS promotes patient safety through rigorous standards and ethics, as well as continuing medical education programs.
When deciding which one to choose, consider the credentials of the physician, their experience with skin cancer cases, and the level of care they provide. Additionally, it's important to ask questions and do research to make sure you understand the differences between the two societies and the qualifications of each organization's members. Finally, be sure to discuss your concerns and questions with your doctor to ensure you make an informed decision about your skin cancer treatment.
For More Information contact our Board Certified in Dermatologists at Texas Surgical Dermatology in Spring, TX
For more information on procedures and treatments offered at Texas Surgical Dermatology PA please call 832.663.6566 or click here to contact our dermatologists. Helping patients in Houston, The Woodlands, Spring, Katy and other surrounding areas of Texas.