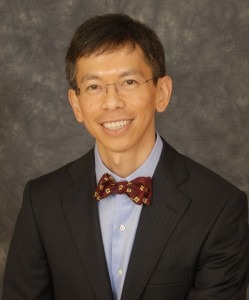 Skin cancer is a serious and potentially life-threatening health condition, and it is important to seek treatment from a qualified and experienced Mohs surgeon to ensure the best possible outcomes. Mohs surgery is the gold standard for skin cancer removal, providing the highest cure rates with the most conservative approach. A fellowship trained Mohs surgeon is specially trained and certified in this delicate and precise procedure, and can provide the most effective treatment for skin cancer. Texas Surgical Dermatology, led by Dr. Tri H. Nguyen who is a MOHS fellowship trained specialist, provides MOHS to patients in Houston, Katy, Spring, The Woodlands, Texas, and surrounding locations.
What is Mohs surgery?
Mohs surgery is a highly specialized and advanced technique used for treating skin cancer. This surgical technique is performed by a Mohs specialist who removes cancerous tissue layer by layer and examines each layer under a microscope. The procedure is continued until no cancer cells are detected. This method is highly effective in removing cancerous tissue while preserving healthy skin, and it has a very high success rate of up to 99%.
Why see a fellowship-trained Mohs surgeon
When it comes to skin cancer treatment, seeing a fellowship-trained Mohs surgeon is crucial. A Mohs specialist has undergone extensive training and has acquired advanced skills in performing Mohs surgery. They have the expertise to precisely remove cancerous cells while preserving healthy tissue, resulting in a higher cure rate and minimal scarring. By choosing a fellowship-trained Mohs surgeon, you can have peace of mind knowing that you are receiving the highest level of care and achieving the best possible outcome for your skin cancer treatment.
Benefits of seeing a Mohs surgeon for skin cancer treatment
Seeing a Mohs surgeon for skin cancer treatment offers several key benefits. Firstly, Mohs surgery is known for its high cure rate, making it an effective option for removing cancerous cells while preserving healthy tissue. Secondly, a Mohs specialist has undergone rigorous training and possesses specialized skills and expertise in Mohs surgery. This ensures that patients receive the best possible care and outcomes. Lastly, Mohs surgeons are equipped with state-of-the-art technology and techniques, allowing for precise and thorough removal of cancer cells. Overall, consulting a fellowship-trained Mohs surgeon ensures the most effective and comprehensive treatment for skin cancer.
How to find a qualified Mohs surgeon
When searching for a Mohs surgeon, it is important to do your research. Look for a surgeon who is board-certified in dermatology and has completed a fellowship in Mohs surgery. You can check their credentials through professional organizations like the American College of Mohs Surgery. Additionally, ask for referrals from your primary care physician or dermatologist, and read online reviews from previous patients. Make sure to schedule a consultation with the surgeon to discuss their experience and ask any questions you may have before deciding on a provider.

For More Information contact our Board Certified in Dermatologists at Texas Surgical Dermatology in Spring, TX
For more information on procedures and treatments offered at Texas Surgical Dermatology PA please call 832.663.6566 or click here to contact our dermatologists. Helping patients in Houston, The Woodlands, Spring, Katy and other surrounding areas of Texas.