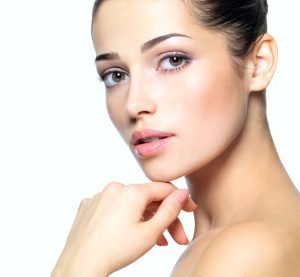 Laser skin resurfacing can assist in restoring healthy, smooth and brighter skin. It is a safe and effective cosmetic dermatology treatment that will enhance the tone, quality, and clarity of your skin. During the initial consultation, the laser expert will explain about different aspects of the procedure.
Texas Surgical Dermatology, led by board certified dermatologists Dr. Tri H. Nguyen and Dr. George Hughes III, provides laser skin rejuvenation procedures to patients in Houston, Katy, Spring, The Woodlands, Texas, and surrounding communities in the amazing Lone Star State.
Skin Imperfections Treated with Laser
Laser skin rejuvenation non-surgical procedure uses targeted laser light that efficiently removes:
Acne Scars

Fine lines

Sun and environmental damage

Wrinkles

Discoloration

Other skin imperfections
Laser technology is an effective and minimally invasive dermatology substitute for various traditional aesthetic surgery procedures. Dermatologists with expertise in laser technology can assist patients in achieving effective and safer results with laser treatments, especially for skin rejuvenation and tightening.
Texas Surgical Dermatology uses the Cyanosure Photogenica laser. This is an advanced, proven technology capable of removing years of photo damage from facial skin.
How does it Work?
Laser skin rejuvenation involves multiple laser treatments using advanced technology that is specifically designed to tighten, firm, and smoothen sagging skin. A primary distinction between aesthetic surgery and laser skin treatment is that lasers can prompt the body to increase its collagen production to regenerate compromised skin cells restoring youthful skin in the treatment areas.
The light energy generated by the laser beam enters the fibroblasts within the dermis while causing no damage to the healthy tissue surrounding the treatment site. These fibroblasts generate new collagen responding to the laser heat. The process of healthy skin cells replacing damaged skin cells is also stimulated by this procedure.
Benefits
Laser skin resurfacing is a precise and targeted procedure that can diminish the effect of fine lines and wrinkles on the facial skin. It effectively turns back the clock on the skin complexion revealing more youthful looking skin that lies beneath the affected layers. The laser procedure can also reduce the appearance of skin issues such as facial scars.
Along with correcting moderate to deep lines and wrinkles, this procedure can also address conditions such as uneven pigmentation, pre-cancerous spots, photo damage, and benign lesions.
Procedure
The laser skin tightening procedure takes less than 45 minutes to complete. Firstly, the treatment area will be thoroughly cleansed. Then the provider will apply a thin layer of cooling gel over the treatment location to ensure that the outer surface has protection against the laser heat. Additionally, the provider may use a cooling device to ensure the skin remains cool during the procedure.
Laser energy is targeted at the treatment site in a series of pulses. After the sitting is over, the provider will apply a post-operative laser cream as well as sun-block. Patients should undergo 4 to 5 sessions for ideal outcomes. The patient will see visible results by the second or third session.
The outcome of the treatment will establish over a period of 6 months. Over this period, natural collagen production will occur. This process is gradual, leading to natural looking outcomes. Cordial dermatologists Dr. Nugyen and Dr. Hughes receive patients from Houston, Katy, Spring, The Woodlands, Texas, and other towns and suburbs in this golden part of the country for laser skin rejuvenation.
For more information on procedures and treatments offered at Texas Surgical Dermatology PA please call 832.663.6566 or click here to contact our dermatologists. Helping patients in Houston, The Woodlands, Springs, Katy and other surrounding areas of Texas.