A person may appear older than their real age, if they undergo excessive sun exposure early in their lives. Photoaging is the premature development of wrinkles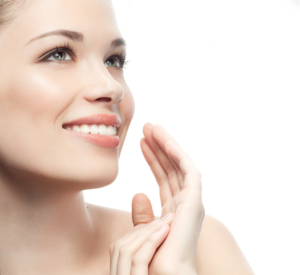 and sun damage resulting from sun exposure.
Unlike the process of natural aging, photoaging causes rough and dry skin, skin discoloration and freckling, leathery skin, and deep creases and lines.  
Advanced dermatology procedures are now available to treat sun damaged skin. Texas Surgical Dermatology, led by board certified dermatologists Dr. Tri H. Nguyen and Dr. George G. Hughes III, provides skin care procedures to patients in Houston, Katy, Spring, The Woodlands, Texas, and surrounding locations.
Treatment for Sun Damaged Skin
The most effective way to address the impact of photoaging depends on various factors such as:
The patient's age, general health condition, and medical record

Level of skin damage

Type of skin damage

The patient's tolerance and ability to undergo specific treatments and procedures

The patient's preferences
Aging is a natural process that no person can escape. The skin thins out, and lines and creases develop. There are changes in scars, moles, and birthmarks too as a person ages.
Aging skin is further worsened by the sun damage caused by a lifetime of sun exposure. Various anti-aging creams are available on the market. However, advanced aging signs and sun damage need more comprehensive dermatological treatments, such as:
Botulinum toxin type A
Botulinum toxin is a powerful immobilizing agent which paralyzes the underlying muscles responsible for the formation of wrinkles and creases on the skin's surface. Botulinum use also reduces the appearance of existing wrinkles on the skin.
Chemical Peels
Chemical peels help improve the appearance of sun-damaged skin, uneven pigment, and superficial scars. The uppermost skin layer is eliminated via a chemical application on the skin. This helps the skin develop a fresh, healthy, and more youthful layer of skin mitigating signs of aging and sun-damage.
Soft Tissue augmentation (Dermal filler injections)
A dermal filler injection delivers the medication underneath the skin to recreate the body's lost collagen. Various types of fillers are available to patients today. Soft tissue fillers are generally used in the treatment of wrinkles, lines, creases, and scars.
Dermabrasion
Dermabrasion is a technique used to reduce the appearance of minor scars, slightly uneven skin as well as surgical and acne scars. Dermabrasion is a process that involves exfoliating the uppermost layers of skin using an electrical machine that works on the surface of the skin. When the skin heals from this treatment, it appears fresher and rejuvenated.
Microdermabrasion is a milder version of dermabrasion. This treatment makes use of tiny particles which go through a vacuum tube to eliminate aging skin and prompts the growth of fresh skin. This procedure is effective on mild to moderate skin damage. The patient may need many sessions of this treatment to obtain desirable outcomes.
Intense Pulsed Light (IPL) Therapy
IPL therapy varies from laser therapy as it delivers many wavelengths of light with every pulse whereas lasers deliver just one wavelength. IPL is a nonablative procedure.
Board certified dermatologists Dr. Nguyen and Dr. Hughes receive patients from Houston, Katy, Spring, The Woodlands, Texas, and nearby areas for skin care treatments.
Board certified dermatologists Dr. Nguyen and Dr. Hughes receive patients from Houston, Katy, Spring, The Woodlands, Texas, and nearby areas for skin care procedures.For more information on procedures and treatments offered at Texas Surgical Dermatology PA please call 832.663.6566 or click here to contact our dermatologists. Helping patients in Houston, The Woodlands, Springs, Katy and other surrounding areas of Texas.