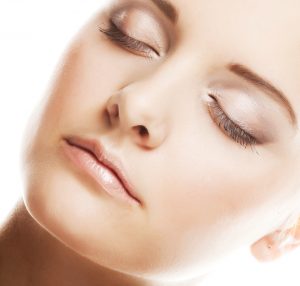 Laser skin resurfacing provides patients with a smoother, more youthful appearance in a safe and predictable manner. This procedure is associated with minimal downtime and discomfort while producing sustainable outcomes.
This procedure is a cutting-edge treatment which is effective on all types of skin. Laser resurfacing may combine various wavelengths, which provides patients the most advanced non-surgical skin resurfacing treatments available today.
Certain dermatology treatment providers may showcase laser skin resurfacing before and after images to patients during the initial consultation. This allows the patient to have reasonable expectations from the resurfacing procedure.
On top of this, these pictures help develop a relationship of transparency and trust between the patient and the provider. Patients can make well-informed decisions on the procedure upon seeing before and after images.
Texas Surgical Dermatology, led by board certified dermatologist Dr. Tri H. Nguyen, provides advanced and innovative skin care procedures to patients in Houston, Katy, Spring, The Woodlands, Texas, and surrounding communities.
Visual Evidence for Potential Patients
The provider can assist the patient in feeling more reassured and confident about the procedure and its potential outcomes by displaying laser skin resurfacing before and after photos. Patients can comprehend how laser resurfacing can enhance their skin by viewing images of previous patients who have received this treatment.
A majority of patients realize that if laser skin resurfacing has effectively improved the skin quality of previous patients, it can potentially do the same for them as well. Before and after photos help the provider and the patient develop an environment of trust and transparency.
In this case though you will have to ask to see the images during the consultation since they are not available on the website. This does not mean the website cannot be updated at any time.
A Picture is worth a Thousand Words
Images are more eloquent than words, and this also holds true for laser skin resurfacing before and after photos.
The provider will certainly inform the patient in words on various aspects of laser resurfacing to allow them to develop reasonable expectations from the procedure. However, words can be challenging to understand, open to interpretation, or simply incredulous.
Before and after images, on the other hand, create a strong and compelling visual effect. The barriers of language do not affect images and present the real story. However, the treatment provider should make sure that these pictures are not edited or photo-shopped in any manner as this can be misleading for new patients.
The adage, "A picture is worth more than a thousand words" is true for before and after images of various cosmetic procedures, including laser skin resurfacing.
Use of Social Media to Inform
Social media platforms have near-universal appeal today. These digital forums have millions of active monthly users. Treatment providers can use the massive potential of these online forums to display laser skin resurfacing before and after pictures to inform their target audiences on these cutting-edge procedures.
Online platforms can help providers reach thousands of individuals and educate them about the potential advantages of advanced treatments such as laser skin resurfacing.
Instagram, Facebook, Pinterest, and YouTube are some popular picture-sharing platforms. Sharing 'before and after' pictures on these sites allows the treatment provider to connect effectively with their audiences.  
Board certified dermatologist Dr. Tri H. Nguyen receives patients from Houston, Katy, Spring, The Woodlands, Texas, and nearby areas for safe and proven skin care treatments.
For more information on procedures and treatments offered at Texas Surgical Dermatology PA please call 832.663.6566 or click here to contact our dermatologists. Helping patients in Houston, The Woodlands, Springs, Katy and other surrounding areas of Texas.