Acanthosis nigricans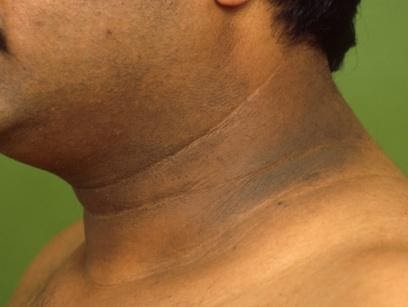 Acanthosis nigricans refers to a fairly common skin pigmentation disorder. The most notable indication of this condition is dark skin patches with a thick, velvety texture. The impacted area of skin may also have an odor or itch.
These patches may manifest on skin folds and other areas, including:
Groin

Armpits

Soles of the feet

Neck

Elbows

Knees

Knuckles

Lips

Palms
Acanthosis nigricans may be indicative of a more serious dermatology condition, such as prediabetes. The most effective treatments are geared toward identifying and resolving medical conditions at the root of the problem. These skin patches tend to clear up after successful treatment of the underlying condition.
Texas Surgical Dermatology, led by board certified dermatologist Dr. Tri H. Nguyen, provides advanced skin care procedures to patients in Houston, Katy, Spring, The Woodlands, Texas, and surrounding locations.
Who is at Risk for Acanthosis Nigricans?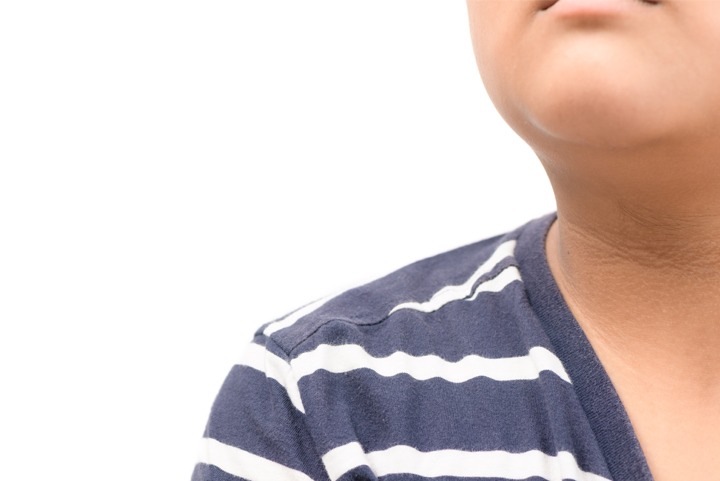 Acanthosis nigricans occurs in men as well as women. It develops more commonly in people who are overweight, has a darker complexion, and have diabetes or prediabetic conditions. There is a higher risk of developing type 2 diabetes later in life for children with acanthosis nigricans.
The frequency of acanthosis nigricans differs between ethnicities. The American Academy of Dermatology states that people of African, Caribbean, or Hispanic descent are at an increased risk of developing this condition.
All ethnic groups are at an equal risk of developing acanthosis nigricans when body mass index (BMI) is significantly above normal.
What causes Acanthosis Nigricans?
Acanthosis nigricans skin patches develop when epidermal skin cells start reproducing in a rapid manner. This abnormal growth of skin cells is commonly triggered by high blood insulin levels. In exceptional cases, the increase in skin cells may occur due to drugs, cancer, or other health conditions.
How is Acanthosis Nigricans Diagnosed?
Acanthosis nigricans is easily recognizable by sight. The doctor may want to check the patient for diabetes or insulin resistance as the cause. These tests may include fasting insulin tests or blood glucose tests. In addition, the doctor may also review the patient's medications to understand if they are a contributory factor.
In exceptional cases, the dermatology expert may undertake other tests, such as a small skin biopsy, to eliminate other potential causes.
How is Acanthosis Nigricans Treated?
Acanthosis nigricans is not a disease. It is a symptom of another condition that may warrant medical attention. The treatment is heavily focused on treating the underlying cause. If the patient is overweight, the doctor will advise them to lose weight. The doctor may also prescribe meds to help bring their blood glucose under control.
If medications or supplements are the cause behind the condition, the doctor will ask the patient to stop using them or recommend substitutes. The discolored skin patches will typically fade when the root cause is addressed.
Cosmetic Treatments
In case the patient is concerned about the appearance of their affected skin, there are cosmetic treatments available, including:
Skin lighteners, such as Retin-A, alpha hydroxy acids, 20 percent urea, and salicylic acid

Oral acne medications

Antibacterial soaps

Laser therapy
These treatments can enhance the appearance of acanthosis nigricans, but they are not a cure for the condition.
Ongoing Care and Prevention
It is advisable to maintain a healthy lifestyle to prevent acanthosis nigricans. Weight loss, diet control, and adjustments to any medications that are a contributory factor to the condition are all vital steps.
Board certified dermatologist Dr. Tri H. Nguyen receives patients from Houston, Katy, Spring, The Woodlands, Texas, and nearby areas for safe and proven skin care procedures.
For more information on procedures and treatments offered at Texas Surgical Dermatology PA please call 832.663.6566 or click here to contact our dermatologists. Helping patients in Houston, The Woodlands, Springs, Katy and other surrounding areas of Texas.