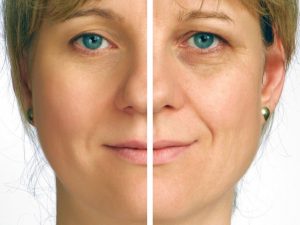 Dysport injectable treatment is an innovative and effective facial rejuvenation procedure. During the pre-treatment consultation, the injection provider will explain the various benefits and limitations of the treatment to the patient.
At this time, some providers also choose to present Dysport before and after pictures to the patient.
These images can enable the patient to attain a better understanding of the various aspects of the Dysport cosmetic dermatology procedure. Presenting these images to the patient helps them understand the potential results of the treatment and creates an environment of trust and transparency between the patient and the provider.
After reviewing these pictures, the patient is in a better position to make a judicious decision on the procedure. Texas Surgical Dermatology, led by board certified dermatologist Dr. Tri H. Nguyen, provides anti-aging skin care treatments to patients in Houston, Katy, Spring, The Woodlands, Texas, and surrounding communities.
Developing a Connection with New Patients
Upon displaying Dysport before and after images, the treatment provider can develop a connection with a new patient more easily. The patient views these images and understands how Dysport injections helped alleviate the facial aging concerns of other patients. This helps them feel more reassured and confident about undergoing the treatment themselves.  
A majority of candidates would feel that Dysport can be an effective solution for them as well. The real outcomes of the dermatology treatment depicted via before and after pictures help establish trust between the injection provider and the patient.  
Pictures Speak More Eloquently than Words
Dysport 'before and after' photographs can help make a more compelling case for a new patient in comparison to mere words. Words can be confusing, misinterpreted, and at times, simply unbelievable.
But pictures do not have the barriers of language, and will always present the true story. However, the provider should not edit or photo-shop these images as doing so can mislead the patient.
The adage, "A picture is worth a thousand words" certainly applies to before and after images of cosmetic procedures such as Dysport injectable treatment.
Potential to Raise Awareness
Today, social media channels have opened up unlimited possibilities to reach out to a large number of target audiences and share images to raise awareness on advanced procedures such as Dysport.
The treatment provider can utilize social media platforms to disseminate before and after images of Dysport treatment to educate thousands of individuals who may be seeking a nonsurgical treatment to reduce facial signs of aging and enhance their facial appearance.
The provider or their marketing team can make use of highly popular digital platforms such as Pinterest, Instagram, and Facebook to share Dysport before and after images.
Developing Reasonable Expectations
Dysport injectable treatment can provide significant improvements in facial signs of aging. However, the outcomes will still not be comparable to surgical procedures such as a facelift. Therefore, it is important for patients to develop reasonable expectations from the injectable procedure.  
The patient can appreciate the final outcomes in a better manner when they start out being on the same page. It also reduces the risk of any future disappointment when it may be challenging to reverse the outcomes of the procedure. The patient can see these pictures during on the consultation since there is not any clear Dysport before and after images currently on the website.
Board certified dermatologist Dr. Tri H. Nguyen receives patients from Houston, Katy, Spring, The Woodlands, Texas, and nearby areas for cosmetic skin care procedures.

For more information on procedures and treatments offered at Texas Surgical Dermatology PA please call 832.663.6566 or click here to contact our dermatologists. Helping patients in Houston, The Woodlands, Springs, Katy and other surrounding areas of Texas.