It may seem like a simple thing to get a quick facial at a spa in a mall while a person is out shopping. However, most people are not knowledgeable about the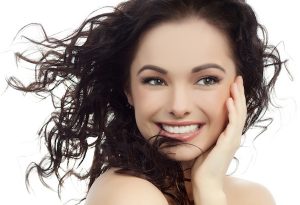 qualifications and skills of the dermatology treatment provider.
It is vital to understand the credentials of the treatment provider as inadequately trained and inexperienced practitioners can damage or in some cases, even scar the skin.
People should know the difference between a dermatologist and an aesthetician. They should be able to decide when procedures at the spa are not sufficiently addressing their concerns and seek the guidance of a medical doctor for their skin care needs and cosmetic procedures.
Texas Surgical Dermatology, led by board certified dermatologists Dr. Tri H. Nguyen and Dr. George G. Hughes III, provides safe, proven and effective skin care procedures to patients in Houston, Katy, Spring, The Woodlands, Texas, and surrounding communities.
The Different Skills of Dermatologists and Aestheticians
Training is the most apparent distinction between a dermatologist and an aesthetician. Dermatologists attend college as well as medical school. They also undergo a rigorous residency. These doctors have at least 12 to 14 years of advanced medical training and education making them experts in the care of hair, skin, and nails.
Training for aestheticians differs between states. In general, aestheticians take a one or two year course which provides them with training in facials, skin care, and noninvasive treatments.
A dermatologist treats patients at a medical office or medical spa. On the hand, aestheticians work at cosmetic or general spas and salons. In a medical setting, aestheticians work under the supervision of dermatologists.
In a dermatology practice, the aesthetician will usually receive training from a qualified dermatologist. They provide facials and other services to patients as well as augment certain products that the dermatologist prescribes for a patient.
Dermatologists routinely meet patients who have suffered skin damage by aestheticians who were unqualified to perform a specific procedure.
Avoiding Problems with Skin Care Specialists
Experts recommend that it is ideal to visit a dermatologist prior to undergoing a procedure. This will ensure that the patient gets the correct treatment for their specific skin type. For example, microdermabrasion may have ingredients such as salicylic acid which could lead to an allergic response in some patients.
In addition, insiders offer the following suggestions:
Visit a Medical Spa
A certified dermatology center with a spa-type setting will offer the best medical supervision. The patient can experience the luxurious feeling of being at a spa along with the medical supervision and expertise which provides them with safe and predictable results.
Dermatologists typically train aestheticians at a med spa. This enables the aesthetician to reach out to the doctor if they face a condition that is beyond their scope.
Avoid "mom and pop" Shops
Some treatment providers at spas refer to themselves as "skin care specialists." However, in reality, they have only basic training. Some aestheticians also perform procedures in hotel rooms. Experts strongly discourage patients from getting procedures from such insufficiently trained providers.
Look for a License
Patients should look for a certificate from an aesthetician school and a state license when they visit a spa for a procedure. These certificates are typically hung on the wall and can be easily located. It is advisable to visit a professional practice that has a medical director.
Board certified dermatologists Dr. Nguyen and Dr. Hughes receive patients from Houston, Katy, Spring, The Woodlands, Texas, and nearby areas for skin care procedures.For more information on procedures and treatments offered at Texas Surgical Dermatology PA please call 832.663.6566 or click here to contact our dermatologists. Helping patients in Houston, The Woodlands, Springs, Katy and other surrounding areas of Texas.