Best Cosmetic Dermatologist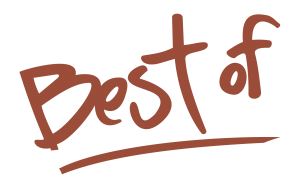 Innovations in the field of cosmetic dermatology over the years have led to the emergence of minimally or non-invasive and highly effective procedures for advanced skin care. However, the single most important factor that continues to determine the final outcomes in any such procedure is the skill and experience of the operating dermatologist.
Therefore, patients should invest time and effort to select the right cosmetic dermatologist for their needs in order to achieve safe, salient, and desirable results. Astute, committed, and board certified dermatologists Dr. Tri H. Nguyen and Dr. George Hughes III provide cosmetic skin care procedures to patients in Houston, Katy, Spring, The Woodlands, Texas, and surrounding locations.
Why Choose a Board Certified Dermatologist?
A dermatologist who has been certified by prestigious board of dermatology is an ideal choice for a new patient. Board certified dermatologists are awarded their certification after a rigorous selection process, and only a small percentage of dermatologists have this certification in the US.
A board certification automatically assures the patient that the dermatologist would have received a certain minimum number of years of training in dermatology and would have excellent professional credentials.
Board certified dermatologists will typically invest in high quality standards and best practices, adopt cutting edge skin care techniques and technology, pursue continuing education, and follow the latest safety protocols. Their overriding concern is to deliver the best satisfaction levels to every patient seeking a cosmetic, medical or surgical dermatology procedure.
Customization
Dr. Nguyen and Dr. Hughes both firmly believe that the most effective outcomes in any cosmetic dermatology procedure can be achieved when the dermatologist customizes the procedure to match with the unique needs of the patient. They encourage their patients to share their innate cosmetic needs and goals with regard to their skin, and incorporate their inputs while creating a custom treatment plan.
The dermatologist should also maintain a careful, delicate balance between the principles of art and science to produce most desirable and safe outcomes. Dr. Nguyen and Dr. Hughes ensure that the patient achieves aesthetically appealing results in a minimally invasive manner, and the results are healthy, long lasting, and natural looking.
Meet Dr. Nguyen
The sagacious and accomplished Dr. Tri H. Nguyen is board certified in dermatology and fellowship trained in Mohs surgery. He is nationally recognized for his excellence in surgical dermatology and expertise in skin cancer, Mohs surgery, and reconstructive surgery.
Dr. Nguyen also specializes in the treatment of veins and venous diseases, and was elected a Fellow of the American College of Phlebology (FACPh). He has served as faculty at the Mayo Clinic and at MD Anderson Cancer Center where he was a Professor of Dermatology and Head and Neck Surgery.
Meet Dr. Hughes
The wonderful and focused Dr. Hughes has been practicing dermatology in the northwest Houston area since 1977. Dr. Hughes has been board certified in the American Board of Dermatology.
He is also a member of the Texas Medical Association and the American Academy of Dermatology. Board certified dermatologists Dr. Nguyen and Dr. Hughes receive patients from Houston, Katy, Spring, The Woodlands, Texas, and other cities and towns in the fantastic and energy powerhouse known as Texas for cosmetic dermatology.
For more information on procedures and treatments offered at Texas Surgical Dermatology PA please call 832.663.6566 or click here to contact our dermatologists. Helping patients in Houston, The Woodlands, Springs, Katy and other surrounding areas of Texas.