Restylane dermal filler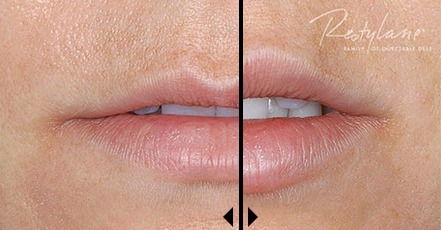 The Restylane dermal filler dermatology procedure at a qualified practice should be preceded by a detailed consultation to determine the patient's candidacy and their aesthetic goals.
The consultation provides the patient with an opportunity to clarify any issues or doubts, and make an informed decision.
Texas Surgical Dermatology, led by board certified dermatologists Dr. Tri H. Nguyen and Dr. George G. Hughes III, provides Restylane dermal filler to patients in Houston, Katy, Spring, The Woodlands, Texas, and surrounding communities.
Examining the Patient
An important step in the consultation process will be to evaluate the patient's facial condition, including their overall facial anatomy, skin type, amount of skin laxity, extent of volume loss in certain areas, and depth of creases, wrinkles, and fine lines.
The treatment provider will also ask questions about the patient's general health, known allergies, and any underlying medical conditions.
Discussing the Patient's Goals
The injection provider should have a clear idea about the reasons why a patient wants to receive Restylane dermal filler injections, and what exactly about their facial appearance might be bothering them.
Once the provider understands the patient's aesthetic goals and needs, they can make the right recommendations with regard to the type and extent of Restylane filler treatment.
Patient Education
The injection provider will discuss the available Restylane dermal filler treatment options with the patient, and the advantages and limitations of each.
They will explain the injection procedure, the expected recovery and results, and how long the effects of this cosmetic dermatology treatment may sustain. The foremost concern of a responsible provider will be to help the patient make an informed choice about Restylane filler treatment.
Questions and Answers 
At the time of the initial consultation, the patient should freely ask as many questions as they want about Restylane injectable procedure. The injection provider will give correct and relevant answers to clear their doubts and concerns. Patients should be convinced about the procedure and the treatment provider before they go ahead with the Restylane dermal filler injections.
Customized Injection Plan
Each patient has specific aesthetic and health needs, and the provider will create a unique injection plan designed to meet those needs in each case. Some patients may need only limited treatment with Restylane wrinkle-filler gel, while some others may need more pervasive treatment along with volume building in the mid-face.
In such case, the dermatology may recommend a combination of Restylane with other fillers such as Juvederm Voluma or Sculptra. Some patients may also combine Restylane filler and Botox for more comprehensive facial anti-aging effects.
Developing Expectations
Some injection providers may choose to present Restylane dermal filler before and after photos before the patient during the pre-treatment consultation. This will enable the patient to develop realistic expectations about the final outcome.
The key aspect here is digital technology. One industry after another embraced this technology and the plastic surgery industry is certainly one of them. People can use one of the devices they already own to see these amazing pictures. They can apply these pictures to their own situation to ascertain if they want to sit down to a consultation pertaining to this surgery.
Now people are armed with a lot more information and can make a decision that is crucial to their life. With this much clarity, they know exactly what they are signing up for if they decide to sign on the dotted line.
Patients should also use the consultation opportunity to freely talk about the estimated costs of the procedure, and payment methods. Compassionate dermatologists Dr. Nguyen and Dr. Hughes receive patients from Houston, Katy, Spring, The Woodlands, Texas, and nearby areas for Restylane.
For more information on procedures and treatments offered at Texas Surgical Dermatology PA please call 832.663.6566 or click here to contact our dermatologists. Helping patients in Houston, The Woodlands, Springs, Katy and other surrounding areas of Texas.